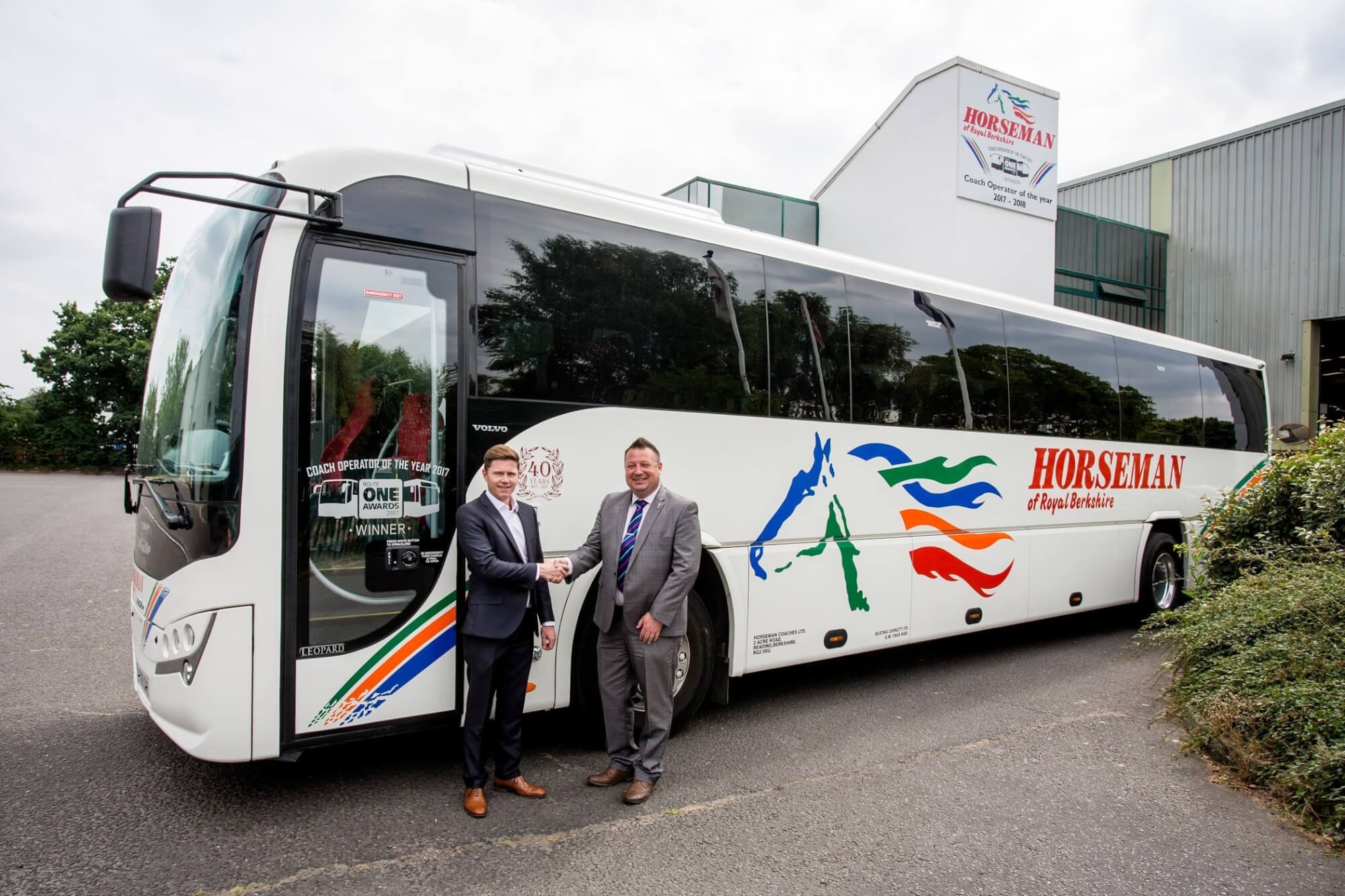 Horseman Coaches has taken delivery of two Plaxton Leopards and placed an order for 10 Plaxton Panther coaches which will be delivered during November and December this year.
The fleet introductions and new orders represent a further £3m of investment in coaches by the Berkshire-based family business, which now has a fleet of 60 vehicles.
Company Director James Horseman, along with Mark Taylor, Alexander Dennis Limited (ADL) Regional Sales Manager for London and the South of England, shook hands on the extended deal when the first of the new Leopards was delivered to the company's headquarters and administration centre in Reading.
James commented: "These latest vehicles form part of our consistent, on-going programme of investment in fleet improvements and underpin our determination to stay at the forefront of the sector. We have a successful partnership with Plaxton that goes back many years, having bought well over 30 vehicles from them in the past six years alone, including Cheetah, Leopard, Elite and Panther models.
"Our new Leopards are 12.2m, 70-seater Volvo B8R Euro VI models, with Volvo DK8 engines and I-Shift transmissions, while our Panthers will be 12.8m 53-seater luxury executive coaches, complete with parallel lift lockers, kitchenette/servery, fridge, toilets, sophisticated entertainment and eight-camera CCTV systems. They too will be powered by DK8 engines and I-Shift transmissions, and will benefit from real-time tracking and telematics.
"The Leopard-Panther combination is ideal for our business, enabling us to offer a wide variety of options for private hires, corporate work, school contracts, special events, day trips, tours, airport transfer services for Heathrow, Luton, Stansted and Gatwick, and holiday packages in Continental Europe."