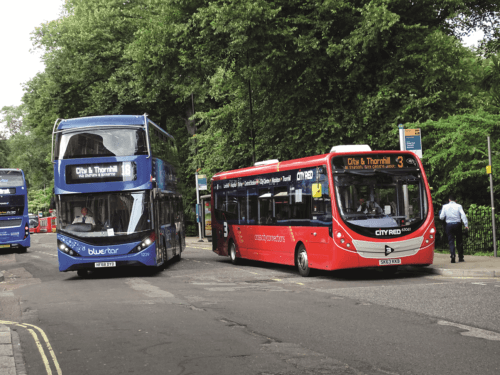 City Red bus services are to be withdrawn early next year as a result of the First Bus-owned operation becoming unsustainable
First Bus has announced its intention to close its depot in Southampton and withdraw all of its City Red-branded services in the area from 19 February.
The company said that operations from its depot in Southampton had not been sustainable for some time, and the situation was made worse by the impact of the pandemic.
Despite working to turn the business around and the introduction of transformation plans including measures to attract more customers, the firm said that there remains insufficient demand for the number of buses operating in the city's competitive market.
"Engaging with our people and supporting them through this process is an absolute priority for everyone at First Bus," the operator said. "Wherever possible we will identify opportunities to transfer our people to alternative employment within the business including our two depots in the Solent area."
The company added that it is working with Southampton City Council to ensure a smooth transition and keep disruption to a minimum as it prepare to exit its operations in the city.
Simon Goff, Managing Director for First South, said: "We are extremely disappointed to have to take this decision to close our Southampton depot and withdraw all services from the city.
"The proposals to close the depot should not in any way detract from the commitment of our colleagues in Southampton, who have worked tirelessly to provide the best possible service to the local community against the backdrop one of the most challenging situations ever to face the transport industry. This isn't a process that we have entered into lightly. Lower customer numbers post-covid, rising costs, changes in travel patterns and insufficient demand for the number of buses operating in the city's competitive market have all added extra pressure. This has led to this difficult decision being taken and meant the business is simply no longer sustainable.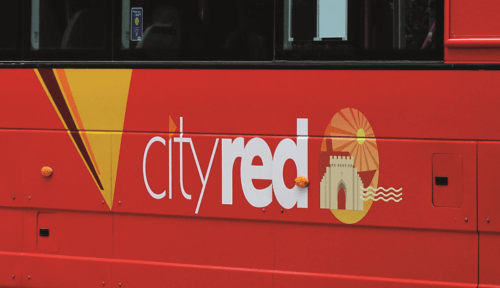 "We will continue to operate our services as usual until 19 February, working closely with our local stakeholders to demonstrate our commitment to continue delivering for our customers for the remainder of our time in service to the Southampton community."
The X5 service between Gosport and Southampton in uneffected as it is operated by sister company First Solent from its Hoeford depot.
The follows the sale of First Scotland East to McGill's Buses and a restructure of First's local business units across the UK, that has seen managing directors and other key staff taking on much larger areas as the group seeks to streamline operations.
Go-Ahead-owned Bluestar responded within hours of the announcement by First Bus, saying that it will be stepping in to run additional services across Southampton from February. "We understand that local people and visitors may be worried that bus travel across the region will be impacted by this decision – but they need not be concerned," said Bluestar Managing Director Andrew Wickham.
"I can reassure them that Bluestar is ready to step in, to ensure bus users can still get to where they need to go. From 19 February, the city and its surrounding area will be covered by a very similar level of services – albeit with different coloured buses running the routes. We will be working hard over the coming months to plan the new services."
Bluestar's parent company Go South Coast is no stranger to saving the day, having recently had to step in at short notice following the collapse of Yellow Buses in Bournemouth.
"With little more then 48 hours' notice, our team at Morebus recruited more than 100 new staff, and implemented a raft of new services in and around Bournemouth and Poole. On this occasion, we have a little more time, and are already planning the new routes and timetables. We will announce these as soon as they are complete," the company added. "We are very proud to be helping to keep our communities running, and we look forward to welcoming new colleagues and customers on board, as we aim to transform Southampton bus services for the better over the coming months and years."