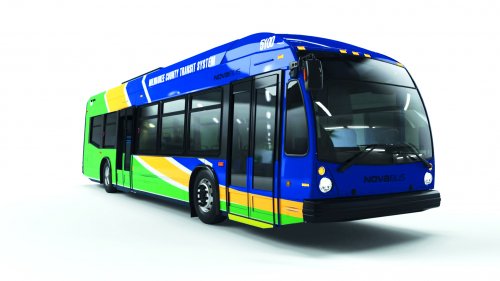 Nova Bus, a subsidiary of Volvo Buses, has been selected to supply 15 LFSe+ electric buses to the Milwaukee County Transit System (MCTS), the largest transit agency in Wisconsin and primary transit provider for Milwaukee County, the manufacturer's first order of electric buses in the United States.
"Nova Bus' state-of-the-art electric buses will transform public transportation in Milwaukee, improving reliability, service, safety, and capacity, while helping the environment at the same time," said Senator Schumer. "As we work to combat climate change, zero-emissions public transit and transportation infrastructure like Nova Bus' electric vehicles will be critical to achieving a cleaner future."
With a fleet of 370 buses the MCTS provides nearly 29 million journeys per year. "We look forward to introducing the Nova Bus LFSe+ buses to the Milwaukee community. These electric buses, which represent the perfect pairing of our proven expertise with the latest innovations in clean and sustainable technologies, is the perfect choice for the MCTS' East-West Bus Rapid Transit project that will efficiently connect commuters through downtown Milwaukee and expand the sustainable transit footprint in the state," said Martin Larose, Vice President and General Manager at Nova Bus.