Holderness Area Rural Transport (H.A.R.T) has taken delivery of a new Mellor Orion E electric bus as part of its service that connects the rural community.
The all-electric, fully low-floor bus was commissioned by H.A.R.T. as a joint venture between E.ON (gas and electricity supplier) and Leader (Rural Development Programme for England funded by the European Union and UK Government.)
Caroline Wegrzyn, Manager at H.A.R.T, said: "This vehicle will be running on rural routes where electric vehicles are being tested and infrastructure is not as advanced as urban areas.
"This is our first Mellor bus in a varied fleet of 10 vehicles.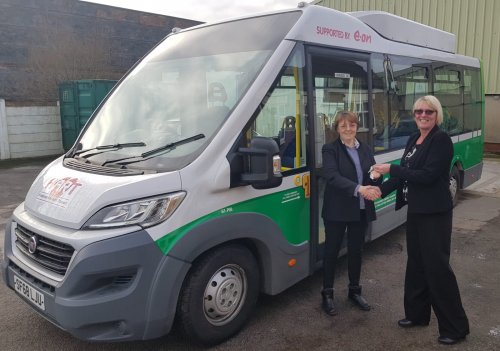 "The Orion E will be driven by volunteers, transporting members of the community for shopping trips and days out and the opportunity of running an all-electric vehicle offered financial and environmental advantages."
The aim of Leader is to utilise the untapped potential of the rural economy to stimulate innovation and growth.
Investment to the causes it supports improves economic performance and social and environmental sustainability.
Jane Dransfield, Area Sales Manager for Mellor, said: "It's great welcoming H.A.R.T. to the Mellor family and we trust that drivers and passengers alike will be impressed by its performance, a comfortable ride and quiet, zero-emission operation."
Launched in 2016, the Orion E is the world's first fully low-floor, all-electric small bus.
Taking two years to develop and with a 16-seat capacity, the bus has single step entry and a completely flat, low floor saloon, which offers flexible seating configurations and space for up to four wheelchairs.
Passenger access is through either a rapid sliding side entry door or the double doors at the rear.
Read more news stories here: cbwmagazine.com/category/news