First Beeline Buses Limited has registered a new service to complement its recently relaunched RA1 service from Reading to Heathrow Airport.
The new service, numbered RA2, has been registered to operate from 1 July and will operate to an hourly frequency seven days a week between Guildford Rail and Heathrow Central bus station via Wisley Gardens.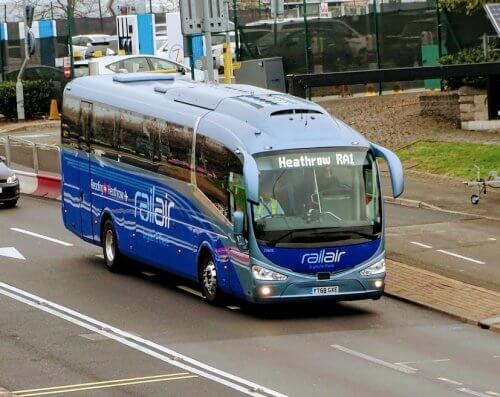 The registration of the new service follows a £2.5M investment in a fleet of nine new Irizar i6-bodied Scania K360EB4 coaches for the RA1 service, which was launched in January this year.
Passengers benefit from free WiFi, USB charging points, air-conditioning, white LED Hanover destination equipment and internal passenger screens to display live departure information for each terminal at Heathrow Airport.