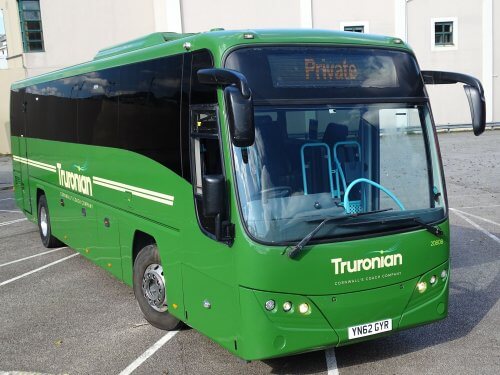 First has announced that management team changes will take place due to the retirement of Managing Director Alex Carter
Alex Carter, Managing Director of First South West, which includes operating companies Buses of Somerset, Cornwall by Kernow and Truronian, announced on 18 February that he will be taking retirement in the coming months.
Alex told staff: "This is something I've thought through long and hard, and many of you know its a possibility I've considered for some while. I actually stepped back from taking the decision earlier when the pandemic struck, as it really didn't seem right to turn away from the job and all the things we needed to put in place to cope with that. I know Covid very much is still with us, and no doubt in some degree that will be the case for some time. But, the future does look much more optimistic, with the rapid onward march of the UK's stunning vaccination programme, a lockdown which appears to be having the desired effect, and better weather soon round the corner.
"So with not just the positive outlook, but also a business in the South West that is stable and poised to expand into new markets, it seems the right time to hang up my boots and bid you a very fond farewell."
Head of Operations at First Hampshire, Dorset and Berkshire Simon Goff with be taking on the Manging Director position at First South West on an interim basis from May 2021.
Alex will continue to represent First South West as a director of joint venture company Somerset Passenger Solutions, which provides transport for Hinkley Point C nuclear reactor construction workers.
Originally from Buckinghamshire, Alex Carter began his career in the bus industry in 1981 when he joined the National Bus Company. He has enjoyed senior roles with Stagecoach and Go Ahead, during which time he was President of Bournemouth Chamber of Trade and Commerce and Chair of the Bournemouth Tourism Management Board. At First Bus, Alex was previously Head of Transport Operations for the 2012 Olympic and Paralympic Games.