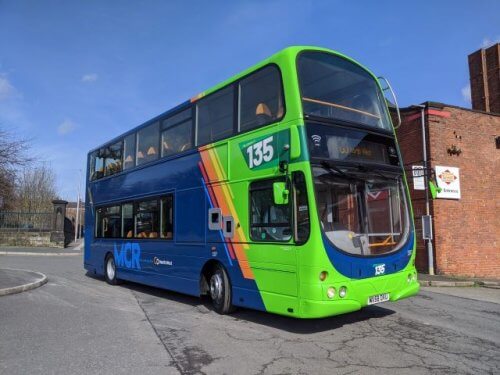 Go North West (GNW) has announced plans to minimise disruption caused as a result of industrial action planned by members of Unite the Union.
GNW says it has ongoing losses of £1.8 million per year, a recurring deficit which it blamed directly on outdated working practices. The operator said that over the last eleven months it has been attempting to agree a package of operational improvements to keep the depot open, which Unite is opposing.
The company said that the deal it has proposed ensures there will be no cuts to drivers' pay or working hours, includes a 'no redundancies' undertaking, and guaranteed 'inflation proof' pay increases in April 2021 and April 2022. In addition, it said that each driver would receive an upfront payment of £5,000 in anticipation of the future savings improved productivity could deliver, and claimed that its bus drivers are already among the best paid on the region.
The alternative to finding a solution, the company warned, would be to close the depot with the loss of 600 jobs.
After the union's rejection of a compromise solution, GNW said it took the decision to offer to drivers the opportunity to accept the productivity package individually, and that 393 out of 474 drivers (83%) volunteered to accept the new terms.
GNW stated that Unite is continuing to resist the productivity improvements and has announced that some of our drivers will be striking indefinitely from Sunday 28 February.
"Although fewer people than normal are using our services at present," the firm said, "we are conscious that strike action could hit the passengers who depend on our services most including those working in the NHS and other vital services that are keeping the region going during the pandemic. Therefore, to minimise disruption for passengers we are committed to maintaining the most comprehensive service we can throughout the strike period.
"We are really sorry for any uncertainty that our customers may face over the coming weeks – we're working flat out to keep you informed as things develop. Please keep a look out on our website and social media channels in the coming days for confirmation of the services we expect to run. We would like to thank all of our customers and stakeholders for bearing with us whilst we work towards a speedy resolution."