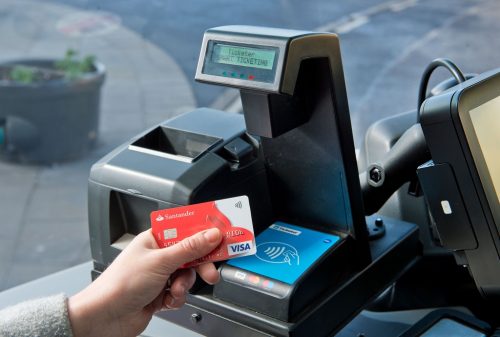 Since launching the payment method less than two months ago, First West Yorkshire has recorded over 80,000 contactless transactions on its buses – with over 4,250 customers switching to contactless every week.
The operator aims to encourage more customers to adopt the new system, which it says helps to 'transform bus travel' by making it easier to catch the bus and reducing boarding times.
In combination with other recent local initiatives – including service changes and encouraging customers to put weekly tickets into the ticket sleeve instead of drivers – contactless has 'contributed towards significant improvements in punctuality', says the firm.
The rollout of contactless on buses follows a significant investment in nearly 900 new ticket machines. Payment cards displaying the contactless logo from Visa, Mastercard or Maestro can be used, in addition to Apple Pay, Android Pay, Samsung Pay and bPay.
Martin Hirst, Commercial Director of First West Yorkshire, said: "We're pleased to see customers making the switch from paying with cash to contactless and the feedback has been hugely positive so far.
"Uptake of customers using contactless continues to grow each week – and in fact, West Yorkshire is one of the fastest adopters of using contactless for purchasing bus tickets, in comparison to other First Bus operations in the UK.
"Alongside contactless, we also offer customers the choice to purchase tickets in advance of boarding, via our mTickets app. Use of mTickets continues to exceed our expectations and has seen a 100% year-on-year growth."