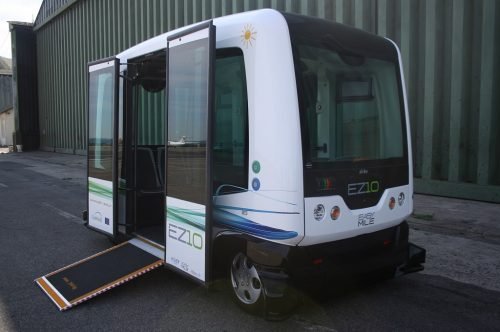 First Transit, a North American division of FirstGroup, has announced the first autonomous vehicle (AV) passenger shuttle pilot in the region.
Working in partnership with EasyMile, First Transit will pilot the AV passenger shuttle at the Bishop Ranch Office Park in San Ramon, California. The shuttle will connect tenants to other bus, bike and car-sharing services.
The AV passenger shuttle will run a fixed-route, stopping at designated stops within the office park. The pilot will begin with two vehicles – each with a customer service agent onboard for passenger questions and information.
First Transit is also providing onsite personnel to maintain the shuttles at a facility provided by EasyMile.
Sharad Agarwal, First Transit's Senior Vice President for Strategy and Growth, said: "The AV passenger shuttle is also a great solution for first and last mile services, airport parking and university transportation.
"We are proud to partner with EasyMile for the first AV passenger shuttle pilot in North America."
The Bishop Ranch Office Park covers 585 acres with 30 buildings, and is home to more than 550 companies, including Chevron, General Electric and Toyota.
"We could not think of a better partner to work with for a pilot in North America," said Gilbert Gagnaire, CEO EasyMile.
"First Transit is leading the way in innovative transportation solutions across the globe."
The pilot is scheduled to launch during December.