International mobility providers FlixBus and Transdev Group are entering negotiations about acquiring the Eurolines long-distance coach service.
Both parties will begin consultations with the respective workers' councils regarding the handover.
Eurolines currently has operating businesses in France, The Netherlands, Belgium, Czech Republic and Spain and a bus network spanning over 25 countries.
Speaking about FlixBus' expanding its European reach, Jochen Engert, founder and CEO of Flixbus said: "This acquisition would strengthen our position as market leader in France and allows us to expand our European reach even further by integrating the Eurolines and isilines long-distance route networks.
With this integration, FlixBus would have an even more complete and diverse offer to entice even more passengers. We aim to be the number one choice for travelers across Europe."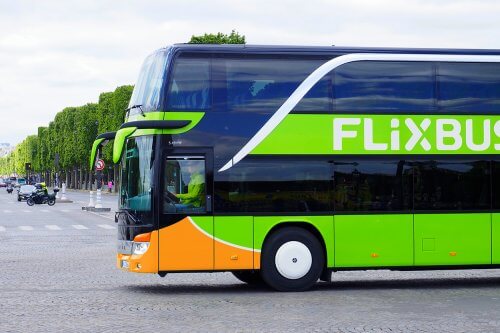 Thierry Mallet, CEO of Transdev Group: "The decision to enter exclusive negotiations with FlixBus regarding the potential divestment from Eurolines is in line with Transdev's strategic plan.
It would enable us to focus our resources on the core of our business, public transit and B2B transportation services by combining performance at best cost, technological and digital innovation, specifically to improve the customer experience."
Last year alone, the amount of daily FlixBus connections and passengers grew by over 40% both in France and on a global level.
In 2018 Flixbus transported 45 million travels across Europe and the US, and this year plans to bring its services to Russian and expand across the US.
Eugene said: "We have a lot of respect for what Transdev has built up over the last 20 years with Eurolines. With the innovative mind-set that FlixBus brings to the table, we will be ready for the next 20 years.
By merging our services, we would be able to offer people all over Europe more complete and convenient travel options."