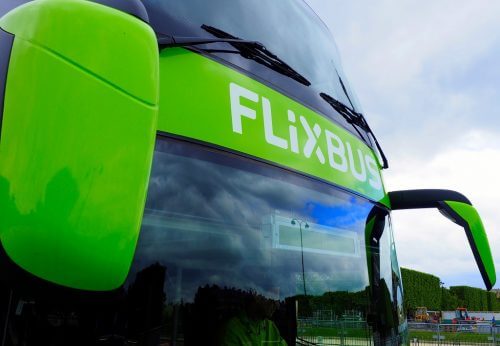 USA FlixBus is introducing its business model in the United States. Five years after its first European routes, it will be linking cities such as Los Angeles, San Diego, Las Vegas, Phoenix and Tucson from May 31 and is aiming to have over 1,000 daily connections in the US by the end of 2018.
FlixMobility, with its brands FlixBus and FlixTrain, was created by three young entrepreneurs, Jochen Engert, Daniel Krauss and André Schwämmlein, who wanted to develop a completely new means of travel that was a blend of tech-startup, e-commerce and traditional transportation.
Based on this concept, FlixBus was launched in Germany in 2013 with a unique business model in which FlixBus manages the technology, ticketing, customer service, network planning, marketing and sales, while its local SME partners are responsible for the daily operation of the routes.
"Our business model has revolutionised the way people view – and utilise – buses in Europe, and we are excited to offer this fresh take on bus travel to people in the United States," said André Schwämmlein, Founder and CEO of FlixMobility speaking in Hollywood, Los Angeles.
"Travel can and should be simple and accessible to everyone. We harness technology to create a better experience for travellers, with the goal of providing smart and green mobility to experience the world."
FlixBus currently has 300 coach partners throughout Europe, many of which are small, family-run businesses. In the 28 markets in which it operates, FlixBus has created more than 7,000 jobs for coach drivers.
For phase one of the US launch, 180 initial FlixBus connections will be operated by six regional bus partners. "FlixBus provides companies such as TCS a new business opportunity, and we're looking forward to growing together through this partnership.
"It's a smart way to operate which ultimately benefits the customer," said Terry Fischer, President of Transportation Charter Services (TCS), one of the first US FlixBus partners based in Orange, California.
In addition to the US launch, FlixMobility plans to extend its European portfolio by 30% in 2018 to 350,000 connections per day. Besides expanding its domestic networks in emerging markets such as Croatia, Poland and Czech Republic, the company will focus on cross-border services between major tourist destinations in Western and Eastern Europe in line with increased travel for the summer season.
With 350,000 daily connections in 27 European countries, FlixBus users in Europe will have plenty of options to explore. For €99, the popular InterFlix pass allows passengers to choose five preferred routes out of the company's extensive network, regardless of the distance between destinations.
FlixTrain routes which help connect the dots on the FlixBus route map can also be booked with the InterFlix ticket. "In every country that we operate – whether it's a new or established FlixMobility market – our goal is to provide smart and green mobility for every citizen to experience the world," said André Schwämmlein.