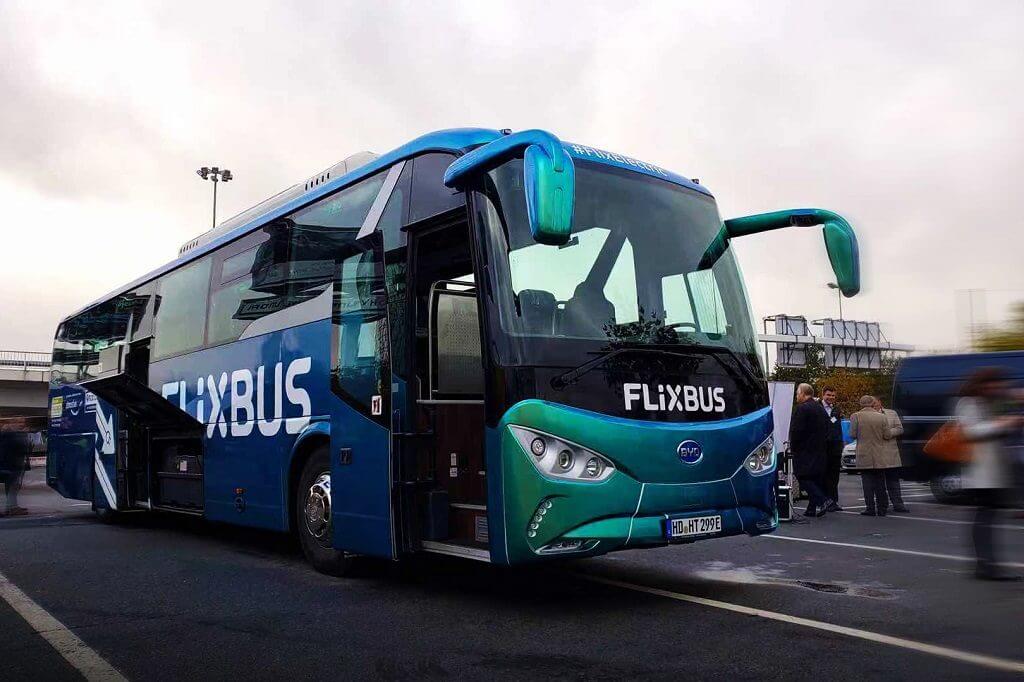 One of the world's first pure electric long distance coach trials has begun in Germany, using a BYD coach on a Flixbus route of almost 100km between Frankfurt and Mannheim via Frankfurt Airport and Heidelberg. It runs four times a day.
Electric buses are becoming an increasingly familiar sight on European city streets, but this is thought to be one of the first times an attempt has been made to run an emissions free, battery electric operated long distance service.
Fabian Stenger, CEO of Flixbus DACH said: "Electric vehicles are more expensive to buy, but this investment will pay off in the future. We want to make a clear statement and show that electric mobility is possible."
The BYD coach recharges one or two times during night time hours using an 80kW charging station located in Mannheim Central Bus Station and another in Frankfurt.
The trial is planned to last for a year, during which the coach is expected to cover around 125,000km. Over five years Flixbus would generate around 110,000 tonnes of CO2 savings with a single bus.
Isbrand Ho, Managing Director of BYD Europe, who attended the official inauguration ceremony of the new service with the Mayor of Mannheim Peter Kurz, said: "BYD is proud to be helping make history here. Electric city bus operation is already widely proven but long distance services are still virtually unknown, at least in Europe.
"Yet they too can be practical and – for the operator – profitable as well. This is a further step on the road to an electric revolution in road passenger transport and I'm delighted that BYD is at the forefront of that."
BYD is one of China's largest privately owned enterprises. Since its inception in 1995, the company quickly developed expertise in rechargeable batteries and became a relentless advocate of sustainable development, successfully expanding its renewable energy solutions globally with operations in over 50 countries and regions.
The company is listed on the Hong Kong and Shenzhen Stock Exchanges.