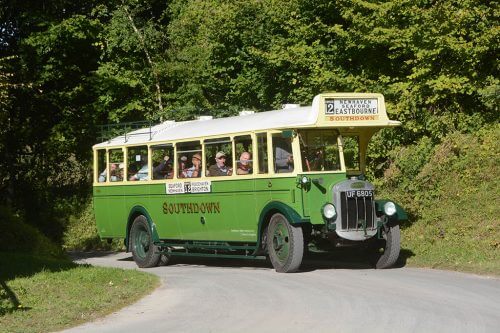 The acceptability of diesel as a fuel for the UK's urban buses now hangs in the balance, with a few locally-elected politicians likely to decide its fate. However, asks Richard Simpson, can they be trusted to make the right choice when history shows their predecessors have often got it so badly wrong in the past?
Historically, the bus industry has used a variety of fuels to power its vehicles. In the 1830s, coal-fired steam-buses were the height of technical innovation. Running primarily between towns on routes not covered by railways, they slashed running costs in half when compared to horse-buses or stagecoaches, did far less damage to roads, and offered enhanced safety thanks to their progressive brakes and greater stability.
However, and not for the last time, the British Government of the day was swayed away from progress by a very vocal lobby who won the day not by presenting logical argument but by[…]
What you get with a subscription
Operator & Supplier Profiles
Face-to-Face Interviews
Lastest News
Test Drives and Reviews
Legal Updates
Route Focus
Industry Insider Opinions
Passenger Perspective
Vehicle Launches
and much more!