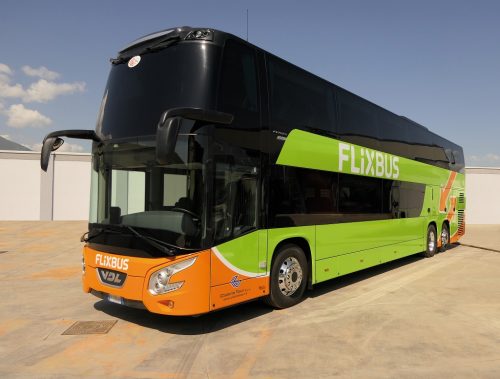 ITALY VDL Bus & Coach has delivered seven Futura FDD2-141/510s to Cialone Tour in Italy which is using them on behalf of Flixbus on various international and national routes.
The seven coaches are each fitted with 74 VDL Class 500 passenger seats that have USB connections, 220volt sockets and armrests between the double seats.
"It has been a pleasure to work with VDL Bus & Coach and we look forward to strengthening our relationship in the future," said the Cialone family who have bought the coaches.
Marcel Jacobs, Commercial Director of VDL Bus & Coach, added: "We are proud to be delivering the largest order for VDL Futura double-deckers for Flixbus in Italy to Cialone Tour and are confident that Cialone Tour and the Flixbus users will get plenty of enjoyment from this deluxe VDL Futura FDD2-141.
"The segment for double-decker vehicles in Italy is growing and this order underscores the increasing popularity of the VDL Futura FDD2."
Cialone Tour was founded in 1895 by Giovan Battista Cialone and initially provided passenger transport between the station and the city centre in Ferentino.
In the 1950s it also started renting out coaches and even today, offers these two services as well as being the official carrier for various sports clubs including All Blacks and Frosinone Calcio.
A family business, Cialone Tour is run by three brothers and their children who are the fourth generation. The fifth is already being prepared.