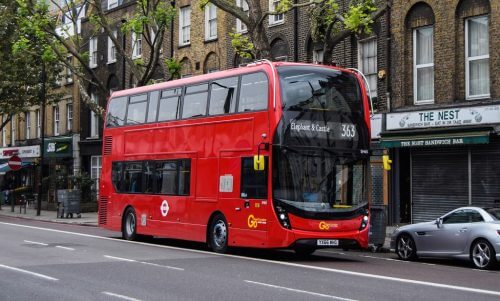 Operator comes out on top of NTA's first competitive tender process
The Go-Ahead Group has been awarded a five-year contract to operate bus services in the Outer Dublin area by Ireland's National Transport Authority (NTA).
The contract, which is the first open tender process run by the NTA, comprises 24 routes, 125 buses and around 350 drivers.
Similar to the structure of Go-Ahead's bus contracts in London and Singapore, the contract will run from late 2018, with a possible two-year extension.
Go-Ahead Chief Executive, David Brown, said: "We are pleased to have the opportunity to work in partnership with the NTA to deliver a vital service to people living and working in and around Dublin.
"Ireland's economic growth and planned public transport investments offer an exciting opportunity for us as we execute our strategy of targeted expansion into new markets.
"Drawing on expertise in employee engagement and customer experience gained in cities like London and Singapore, we will provide a service that links communities and takes care of people's journeys."
Chief Executive of the NTA, Anne Graham, commented: "This is ultimately about improving bus services for Dublin and NTA is confident that passengers will benefit from this decision.
"We believe that a new operator in the market will bring a fresh dimension to the way that services are offered.
"Introducing new providers encourages everybody to focus on their customers' needs and it encourages innovation and improvements to service quality. It has also been the experience internationally that introducing some level of competitive tendering into PSO services like this usually results in a better deal for passengers and for the public in general."