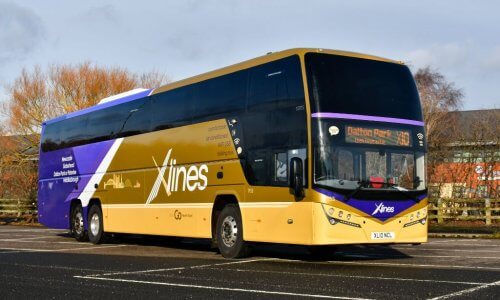 On Monday 15 February Go North East (GNE) upgraded service X10, which operates between Newcastle-upon-Tyne and Middlesborough via Gateshead, Peterlee and Stockton every hour, to Plaxton Elitei coaches.
Passengers will benefit from free WiFi, USB charging, luxury reclining seats, next stop announcements, space for bikes and an on-board toilet.
The coaches, based on the Volvo B11RT chassis, previously operated with fellow Go-Ahead Group subsidiary Oxford Bus Company on its X90 London express service. More on the launch of these coaches will follow in next week's CBW.