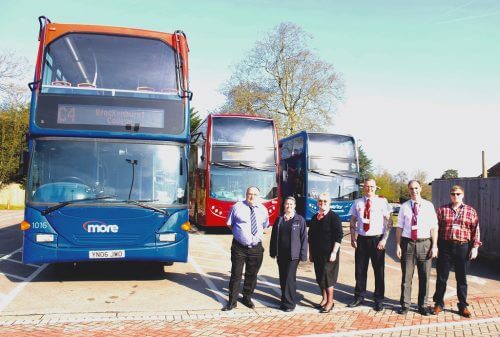 Go South Coast has been awarded a new school contract in Hampshire, operating buses on behalf of Brockenhurst College.
The service will be run by the company's Morebus, Salisbury Reds and Bluestar brands – linking students with the wider bus network.
In total, 28 new services will be run each day to and from the college, covering a 20-mile radius; students now have the chance to travel outside of college hours for leisure and study at no extra cost.
The service is available to all locals, not just students; the contract will initially run for 27 months.
Dom Chapman, Assistant Principal at Brockenhurst College, commented: "We are pleased to have established this new relationship with Go South Coast, and are looking forward to the benefits for both students and the public."
Andrew Wickham, Managing Director of Go South Coast, added: "We are delighted to be working in close partnership with Brockenhurst College to provide reliable and high quality bus services – not only for students but for the community at large."