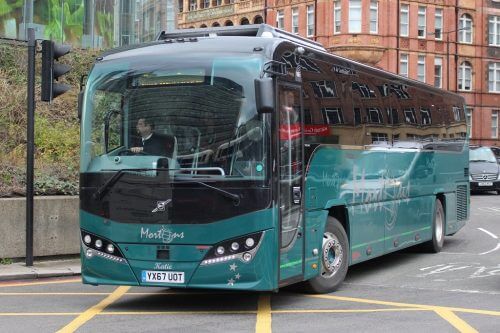 Lucketts Group has accelerated its expansion plans, with its second acquisition in just four months. The growing Fareham coach company acquired North Hampshire-based Mortons Travel Limited last week, just a few months after adding Solent Coaches to its growing portfolio.
The move brings Lucketts' total number of vehicles to around 175 and widens its reach in the north of the county and beyond into Berkshire.
As part of the acquisition, all 60 staff of Mortons Travel will be retained by the company and Lucketts' Managing Director Tony Lawman said the plan is to grow the fellow family business.
"There were a lot of synergies between Lucketts and Mortons, not least the fact that it's a family owned company with our same core values of safety, reliability, quality and attention to detail," he said.
Mortons Travel will retain its name, coaches and extensive client portfolio. Should, however, it need to call on extra resources it now has the operational backing of Lucketts Group – which incorporates Lucketts Travel, Coliseum Coaches, Solent Coaches and Worthing Coaches.
The former shareholders of Mortons Travel, Adrian and Joanne Morton, said they wanted to pass the thriving company on to a fellow family business and now look forward to spending more time with their young children.
Mortons Travel is well-known in the industry for its smartly-presented fleet, most notably its 100-seat high-capacity tri-axle double deckers. It has built itself a formidable reputation across all areas of coach travel.
Adrian Morton said: "Having grown the company over a period of 14 years, it felt like the right time to pass the business on to someone who could develop it long into the future. Lucketts has an enviable reputation in the business and we felt our loyal customers and staff would be in safe hands."
Lucketts currently employs more than 300 people and provides popular day trips, European holidays and coach hire services. It also runs more than 100 journeys each day for National Express.