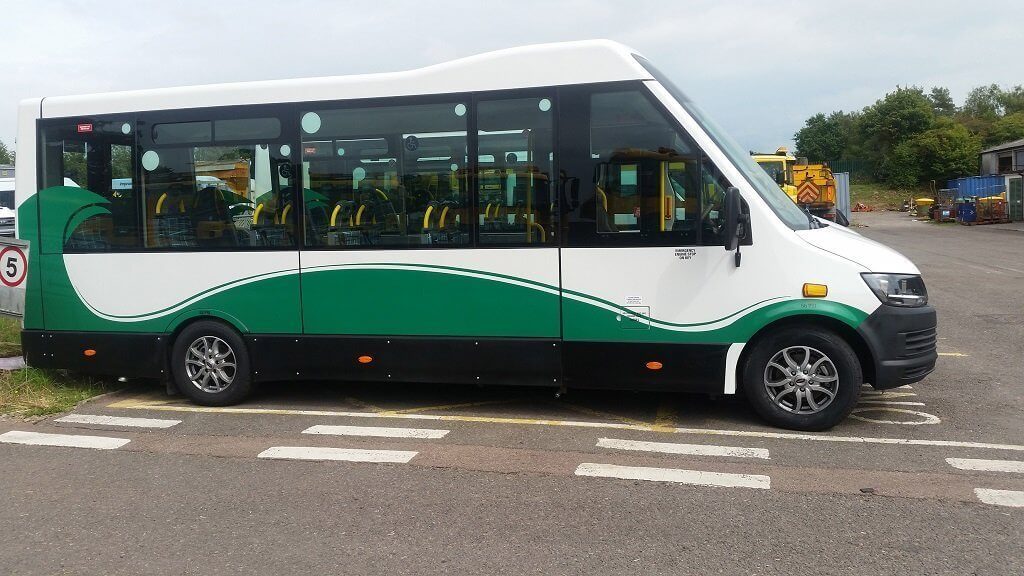 Mellor has recently delivered two Volkswagen T6-based Tucana IIs to Monmouthshire County Council for its Grass Routes community transport scheme. Grass Routes is a responsive service that operates to support the transport needs of its county's residents.
Operating between 0900 and 1630hrs Monday to Friday, Grass Routes serves all the main towns around the county and, its vehicles are driven by volunteers.
Debbie Jackson, Fleet Manager for Monmouthshire County Council, said: "Thank you to the team at Mellor for providing these two new additions to our fleet.
"They're exactly what we needed and the whole process of detailing our requirements right through to delivery was conducted in a professional and timely manner. We look forward to using these vehicles on our services and hearing what our passengers think too."
The Tucana IIs delivered to Monmouthshire County Council feature a Ventura sliding entry door, as fitted to the Strata, 16 seats and space for up to four wheelchairs. Seatbelts and Webasto climate control are fitted for passenger comfort.
The Tucana II has been completely re-engineered for use on the Volkswagen T6 base vehicle. Wheelchairs can be loaded through the front or rear doors due to a floor height of 270mm. Destination equipment and a ticket machine can also be specified for use on service work.