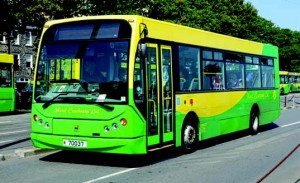 Early morning journeys on routes 21, 41, 42, 51, 61 and 71 in Guernsey are to be reduced from May 5 following poor demand. Routes 31, 51 and 81 are also to finish earlier between Monday and Saturday.
However, the around-island service is to be enhanced to 17 trips Monday to Saturday and nine on Sundays. A controversial two-tier fare structure of £1 for local residence and £2 for visitors will remain.
London-based CT Plus signed a two-year deal to provide the island's bus service, which was due to end of March 31, 2014, but was extended to March 2015 late last year. The previous provider had been a local company, Island Coachways.
According to BBC News, States of Guernsey Deputy Roger Dornaille said any long-term decisions could only be made once the island's transport strategy had been agreed. The one-year extension avoided spending time and resources on the tendering process and any handover if a different operator was chosen.
According to the BBC, CT Plus: "has been dogged by strike action by staff over pay and conditions along with complaints from passengers about a lack of reliability and the introduction of a new timetable.
"Deputy Dornaille said since a recovery package had been agreed between the department and CT Plus in the summer (of 2013), the number of complaints had 'dropped dramatically' and the service 'much improved'.
"Tendering for a contract to run from April 2015 is already under way, he added, with companies asked to register an interest.
"The formal process will begin after the transport strategy has been debated."