Heathrow Airport has released public transport proposals as part of a consultation on its expansion.
The airport confirmed that its coach and bus hub will be 'enlarged and strengthened' as part of the expansion.
"We will continue to work with operators to increase coach frequencies to key destinations, with our priorities being routes to the South West, South Wales and the South Coast, as well as increased links to key rail stations where a direct rail service does not currently exist," the company outlined.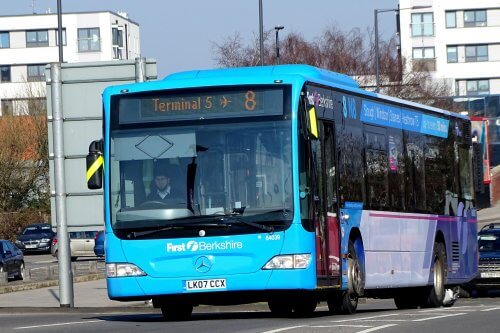 "We will also work with operators to secure the delivery of new coach routes, potentially including new services to Kent, the North West, the East Midlands and Cambridgeshire.
"We will work with operators to deliver new and improved bus routes and introduce more night buses to help support our colleagues who work early or late shifts.
"A focus of these improvements is to increase operating hours on services to and from Uxbridge, Hounslow, Kingston and Richmond, and the introduction of faster limited-stop services to Greenford and Hounslow.
"We will work with operators to introduce new bus routes to improve links to the south and west of the airport in areas including Maidenhead, Bracknell, Surrey Heath and Elmbridge and ensure that passengers and colleagues from our surrounding communities can reach the airport without having to rely on their car.
"The proposed southern access tunnel to the Central Terminal Area will transform Heathrow's accessibility from south London and Surrey."
To respond to the consultation and comment on the proposals, visit: http://bit.ly/heathrowbus
Read more news here: cbwmagazine.com/category/news