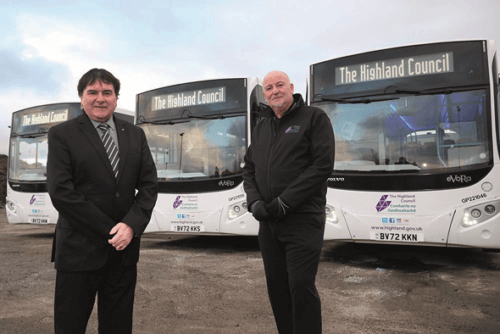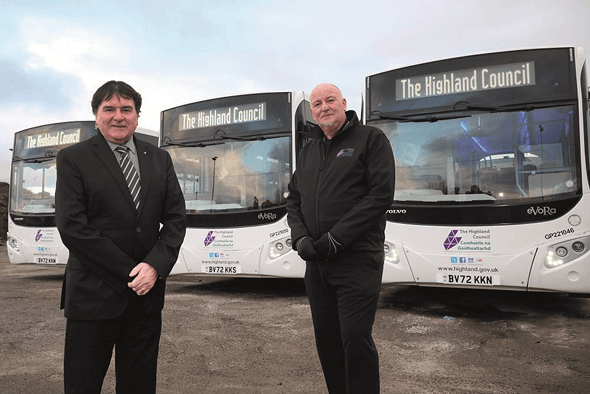 A council in Scotland is to become one of the first in the UK to take some of its bus services back in house and has forecast that it will save £1.4 million per year by doing so
The Highland Council has confirmed details of the first of its new in-house bus services which will start early in January 2023. Chair of the council's Economy and Infrastructure Committee Councillor Ken Gowans said: "We are set to make savings of around £1.4 million a year by setting up our in-house bus company and it is great to now be able to confirm details of the initial routes our buses will be covering. As well as achieving significant savings, we will be able to provide reliable and sustainable routes to communities.
"I'm also pleased to announce that our recruitment campaign for drivers has been successful, and they will be undertaking their induction shortly. We will be closely monitoring how these initial routes operate with a view to being able to expand our in-house services in the future."
A few public bus services are scheduled to begin on Wednesday 4 January, with further school services beginning on Monday 9 January. The council has invested in 12 buses, which include MCV Evora Volvo B8RLEs and six secondhand Scania double-deckers, which it says will allow it to deliver passenger and school transport services at a lower cost than commercial contractors. It will also carry out a full review of school transport arrangements, including the procurement of specialist transport management software.
Councillor Gowans added: "Our ambitious in-house bus company will mitigate some of the significant cost increases following the recent re-tendering of passenger and school transport contracts. It will also allow us the flexibility for an improved and more inclusive service. The new service will be supported by specialist transport management software. This will not only help us streamline the expansion of our bus services, but it will ensure every possible efficiency saving is made."
The council said that although there had not been enough time for the use of electric buses to be fully explored, it intends to submit a bid next spring to Transport Scotland's Scottish Zero Emission Bus Challenge Fund.