Uno Bus is launching a refreshed and branded service on route 383, along with a targeted marketing campaign to encourage more customers to join them on board, backed by market research which looked to understand the motivations behind travel and get passengers' views on the service, which is operated by Uno on behalf of TfL, on a half-hourly frequency between Barnet, New Barnet, Oakleigh Park, Whetstone and Woodside Park.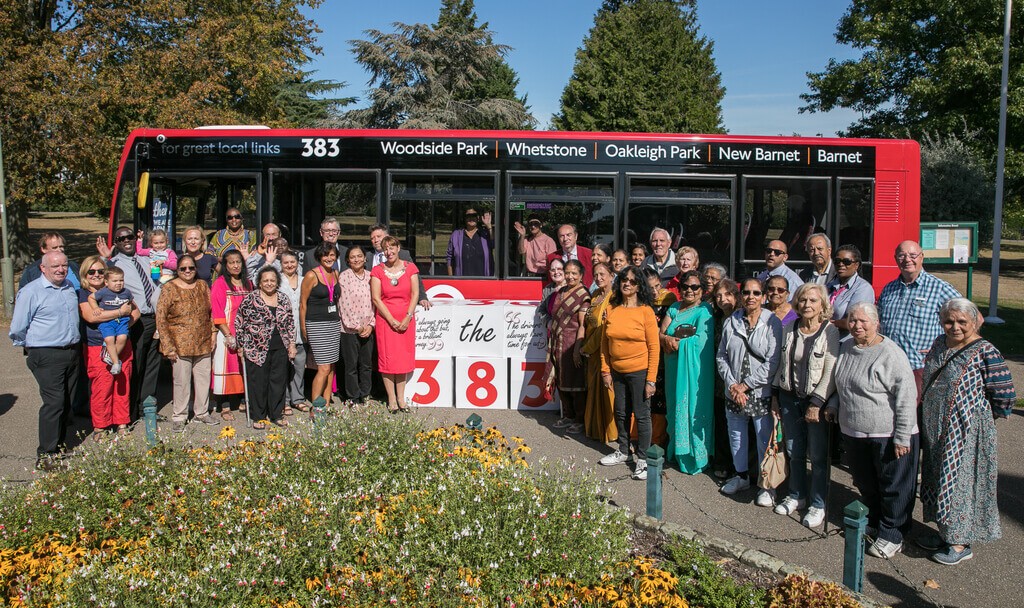 The firm said that the research showed outstanding satisfaction scores with the overall journey experience, it also demonstrated that the 383 was not just at the heart of its community, but it provided the means for people "to fully participate in society." The route uses ADL Enviro200 buses which have been refurbished with more comfortable seating, new internal and external colour schemes, and on-board brand marketing messages.
In addition, all of Uno's dedicated route 383 drivers have taken part in brand awareness workshops, covering research feedback, areas for improvement, marketing and engagement plans and community updates from local groups.
Uno Managing Director Jim Thorpe said: "We're delighted to be working in partnership with TfL on this project, one of the first of its kind. Not only have we improved the on-board customer experience, but we've learnt so much more about the 383 and its customers. We already knew it played a key role in people's lives, however passengers told us it also added a rich and diverse social element to their day."
Claire Mann, Director of Bus Operations at Transport for London, added: "Buses are not only the beating heart of the city, but the lifeblood of local communities. We're pleased that by working with Uno we can try to make the much loved 383 even better."