The coach and bus industry finally got the answer it was waiting for in regards to lower fuel costs in the Spring Statement from Chancellor Rishi Sunak
On the afternoon of 22 March, Managing Director of the UKCOA Peter Bradley, Managing Director of RHA Coach Richard Smith, Chief Executive of CPT Graham Vidler, and Steve Whiteway from The Guild of British Coach Operators co-signed a letter to the Government ahead of Chancellor Rishi Sunak's Spring Statement, which was read in the Houses of Parliament on 23 March.
The letter said: "As we approach the Spring Statement, the coach industry is coming together to ask for the Government's support at this incredibly difficult period. The thousands of coach operators who support our school transport, tourism and leisure industry are operating under the severest of financial pressures with vast increases in wage, fuel, parts, and energy costs. Some coach operators have days left of survival. They are unable to absorb the alarming cost increases. Many coach operators who provide essential school transport for local authorities cannot pass on these costs as they are already tied into contracts which do not allow increases. The consequence of this can only be many contracts going unfulfilled and local authorities being forced to re-tender at a higher price.
"Coach operators need immediate assistance and this week's fiscal statement is a vital juncture to support the industry. With 55% of the cost of a litre of diesel accounted for by tax, we ask for the Government to cut fuel duty and introduce an essential user rebate for coach operators. This step would mirror an approach taken by other European nations which provide rebates for commercial operators. Throughout the pandemic, coach operators have endured months of cancelled bookings, travel restrictions, rising costs and millions in lost turnover. These cost pressures have a crippling effect and cannot be sustained. Our members are determined to play their part in the economic recovery getting people to places and attractions across the UK. We call on the Chancellor to support the industry to cover losses, protect jobs and vital coach services."
Delivering his Spring Statement the Chancellor announced that fuel duty for petrol and diesel will be cut by 5p per litre from 1800hrs on 23 March to help drivers across the UK with rising costs. Overall, this is the biggest cut, in cash terms, that has ever been applied across all fuel duty rates at once.
The cut, plus the freeze in fuel duty in 2022-23, represents a £5 billion nationwide saving over the next 12 months, worth around £2,000 per year on a typical PCV.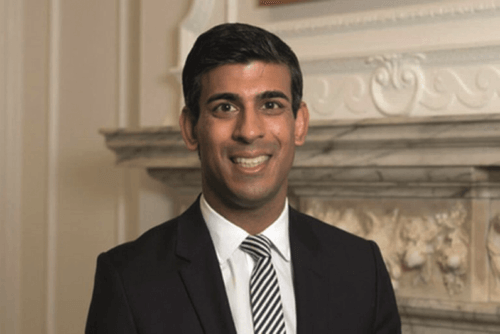 The industry reacts
Rod McKenzie, RHA Executive Director said: "Cutting fuel duty is a common sense move and will be a boost for the economy, but more could have been done. The Chancellor missed an opportunity to announce a rebate to relieve more pressure on businesses. We'll continue to press the Government hard for this measure as firms grapple with huge operating cost hikes."
Longer term the RHA believes the Government should bring in an essential user fuel rebate for coaches and lorries to bring UK operating costs into line with our key European competitors.
A CPT spokesperson said: "Today's cut in fuel duty will help bus and coach operators with increasing costs that all road users are experiencing. It also runs the risk though of being perceived as an endorsement of travelling by car at a time when we need to be moving journeys from cars to sustainable transport to stay on track for the country's net zero goals. Therefore, it's vital that today's announcement is matched by the Government loudly promoting bus and coach travel and ensuring it delivers on the ambitions of its National Bus Strategy to improve services across the country. This should start by ensuring buses are given priority for road space to make journeys quicker and more reliable to encourage sustainable travel choices."
Campaign for Better Transport has warned that the fuel duty cut announced will not help those most affected by the cost of living crisis and will do nothing to reduce our dependence on oil or help people make the switch to more sustainable forms of transport.
Paul Tuohy, Campaign for Better Transport's Chief Executive, said: "The financial impact of today's fuel duty cut on people's pockets will in fact be minimal, whereas the message it sends – that driving is preferable to using public transport – is much more detrimental. Whilst drivers are given help with the cost of living crisis, people that rely on public transport get no help with rising fares and face ongoing cuts to services."
The organisation pointed out that since 2012, rail fares have risen at a higher rate than fuel costs, yet rail passengers faced a 3.8% increase in fares this month (and 4.8% in London), despite calls for a fare freeze. At the same time, bus fares have risen at a far higher rate, increasing by 54% in the last decade. It said that if the cost of fuel for car drivers had risen at the same rate as bus fares, it would now cost over 200p a litre instead of an average of 167p. Campaign for Better Transport is warning that lower income households are bearing the brunt of spiralling travel costs. It said that around a third of the lowest income households have no access to a car, and people in the lowest-income households make three times as many bus journeys as people with the highest incomes.
Paul added: "The Department for Transport has been busy supporting bus and rail travel, but the Chancellor's announcement today has pulled the rug out from underneath public transport."
Phil Hitchen, Managing Director of Manchester-based coach and bus operator Belle Vue, said: "The 5p a litre saving on fuel is a godsend and the increase in the national insurance threshold is a welcome measure for lower earners."