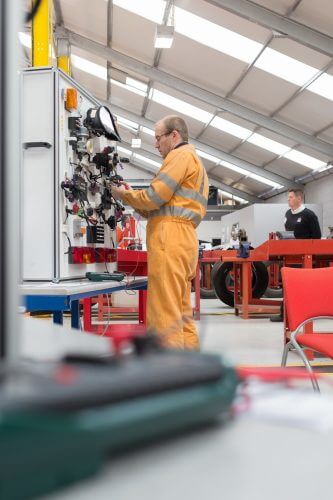 Applications have opened for the 2018 IRTE (Institute of Road Transport Engineers) Skills Challenge. Bus and coach engineers have been encouraged to register immediately by the organisers, who said they expect places for the week-long testing event to fill up quickly.
The 2018 competition, which will take place from June 4-8, welcomes applications from apprentices and technicians from coach and bus operators nationwide.
SOE Head of Operations, Daniel Moir, said: "At a time when the UK needs engineers more than ever, it is vital that we show what modern engineering in the coach and bus sector looks like. To do that, our competition must reflect the ambitions of the PSV operators, intent as they are on recruiting and retaining technicians with the ability to keep our roads safe."
A new Skills Challenge Masters category will be introduced this year, welcoming back previous winners to compete in a 'best-of-the-best showdown,' with an increased complexity of practical and theoretical tasks.
SOE President, Howard Seymour, said: "We would encourage all technicians and apprentices working on these vehicles to sign up and show us what they can do. We are proud to grow the competition each year and reach out to industry partners to make sure the PSV sector continues to flourish."
To register your interest, email [email protected] or call 020 7630 2171.