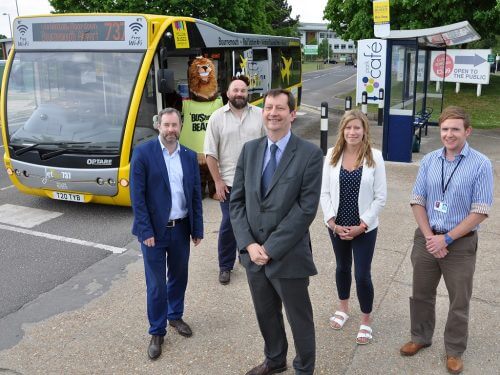 Yellow Buses has revamped and re-branded its airport service that visits the growing Aviation Business Park in Bournemouth.
The operator, which is part of RATP Dev Group, runs the Jet Bus 737 service, which provides six journeys a day from Monday and Friday, along with three on Saturdays and two on Sundays.
The service, which utilises Optare Versas and provides free WiFi, travels from Bournemouth town centre and stops at the railway station and Wimborne Road.
The new service replaces the B1 and is easily identified by its new livery, which includes an aeroplane and the '737' number.
Yellow Buses Managing Director, David Squire, commented: "We wanted to give this service its very own identity, which we have done.
"While its end destination is the airport, an increasing number of passengers are using it to get to and from the business park.
"Of course, the more people who use the service, the more cars are taken off the roads, which means traffic is able to move faster."