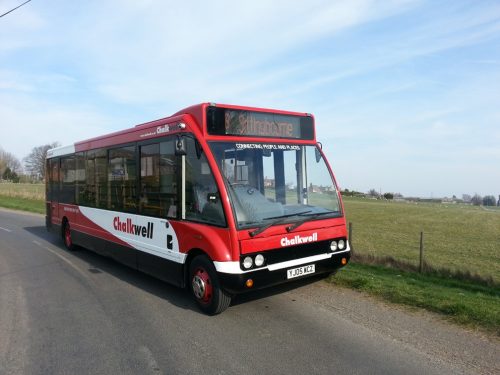 Council highlights 78 services as being at risk, which results in MPs writing a letter urging it to reconsider
Kent County Council (KCC) has published a list detailing 78 subsidised bus routes which are under threat because the council needs to save £4m, the Kent Messenger reported.
The list of services detailed which routes KCC is considering cutting funding for or making other changes to. The list includes details of the subsidy involved in each service, ranging from £18.09 per passenger (service 292/299 from Hawkhurst to Tenterden on Fridays) to £1.87 per passenger (the 436 from Sevenoaks to Tonbridge, Monday-Friday).
Cllr Matthew Balfour, KCC Cabinet Member for Highways, said: "A report will be going to Environment and Transport Cabinet Committee on Thursday with a proposal for members of the committee to discuss going out to consultation.
"The contracts under discussion could be support for the whole service, some evening journeys, weekend journeys, diversions off of the route or specific journeys.
"At present, it is proposed to reduce the budget for Socially Necessary Bus Services (SNBS) by £4m over the coming two years at a time when budgets are extremely tight. If agreed by members, a decision will then be made as to whether to proceed with the proposals and put them out to consultation in January.
"We recognise the significant importance of these bus contracts affected by the proposals which account for 1.6 million journeys. The proposal has identified bus contracts, supported by KCC, which, subject to consultation, could be withdrawn – it does not necessarily mean the whole service will go.
"Supporting SNBS – which make up 3% of Kent's buses – is a discretionary activity by the county council. There is no statutory requirement to provide the funds for these bus services to run."
Roland Eglinton, Commercial Director at Chalkwell, told CBW: "We've had to try and calm a lot of fears from customers that our 326/327 service is potentially going to stop. The information released by the council implies this.
"However, we provide the daytime Monday to Friday service commercially, including school journeys. Kent County Council subsidise the evenings and Saturday services, and it is those elements that are at risk.
"We fully understand the position that the Council are in and the need to save money in the face of reduced funding from central Government. However, reducing some bus services will increase social isolation, increase congestion and put pressure on other services. As an independent Kent operator, we are quite prepared to collaborate with KCC to see what economies can be worked out, while at the same time keeping essential services going."
Since the council's announcement, Kent MPs have urged the council to rethink plans to cut subsidies.
They have written to Paul Carter, leader of KCC, calling for the authority to explore alternative options for saving money.
The letter was penned by Dover MP Charlie Elphicke and signed by 10 other MPs. It has sought specific assurances on proposed cuts affecting school children.
The letter reads: "We are writing as Kent MPs to request that Kent County Council reconsiders plans to cut subsidies to 78 bus services across the county.
"These services are vital for elderly people, allowing them to get into towns to go shopping, visit relatives or attend doctor appointments. Schoolchildren, disabled people and low earners also face being cut off."
The letter also draws attention to the scale of the proposed cuts, which it says are far higher than those put forward by other councils, such as Norfolk and Cheshire East.
The letter concludes: "In some areas the cuts to subsidized buses will cause significant disruption and place extra pressure on other services that are already crowded at peak times. We have already seen the problems caused by commercial operators' changes to services in some areas.
"Our constituents tell us that further reductions by KCC create a real risk of people having to give up work, that elderly people will be isolated and children will be unable to travel to school.
"We urge KCC to fully explore alternative options – and that serious consideration is given to scrapping these plans, or at least reducing their scale."