A 50th anniversary tribute to London Country organised at the Epping and Ongar Railway saw classic buses operating old routes on a windy February Sunday. AEC RTs, RMCs and RFs were among the 20-plus vehicles present, many of which travelled on former London Country routes.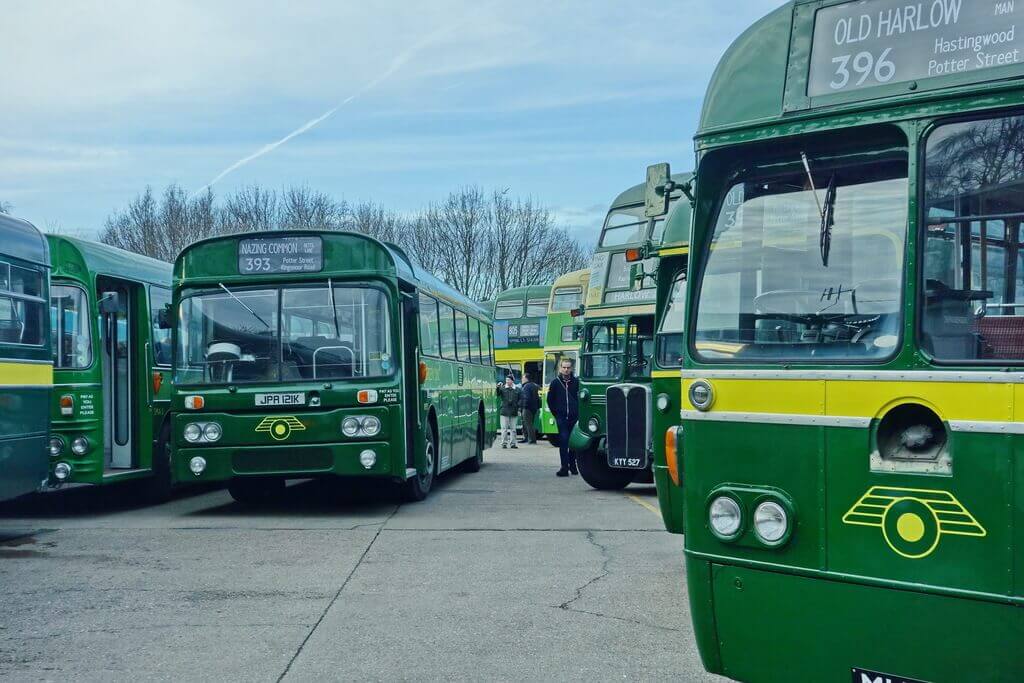 Services were operated from Epping railway station to North Weald railway station and from there to Nazeing (unfortunately misspelt without the 'e' on the destination blinds), Parndon and Old Harlow with a feeder to and from Chingford as Green Line 718. Ian Manning captured this selection of images, which includes RLH44, used as a uniform store.
A highlight of the event, reports Nick Larkin, was former Southdown Leyland PD3/4 Queen Mary Leyland PD3/4 carrying NBC style London Country fleet names, recalling the many hirings of these vehicles and those from other operators such as Southend and Bournemouth during dire 1970s vehicle shortages. Railway owner and London Bus Company proprietor Roger Wright said: "Everything went well, though the weather was a bit blustery. Our events are becoming increasingly popular and we had around 1,000 visitors. We always like to have a few surprises like the 'Queen Mary' at our events."
London Country was formed as a National Bus Company subsidiary to take over London Transport's Country Area operations from 1 January 1970, later being split into four regional entities in 1986, and privatised in 1988. The next planned event is a deregulation tribute, scheduled for 6 September.