As the group announces ongoing strong growth in the company's trading re-port for 2019 it has made a further acquisition which strengthens its position in the private hire and excursions market
The National Express Group completed the purchase of Fareham-based Lucketts Travel Group on Monday 2 March.
As well as operating scheduled services on behalf of National Express, the family-owned business provides private hire, chartered holiday and day trip services to tens of thousands of customers every year. The Lucketts Travel Group, which includes Coliseum Coaches, Mortons Travel, Solent Coaches and Worthing Coaches, is the largest coach operator on the South Coast employing 350 people and operating a fleet of 160 coaches and buses.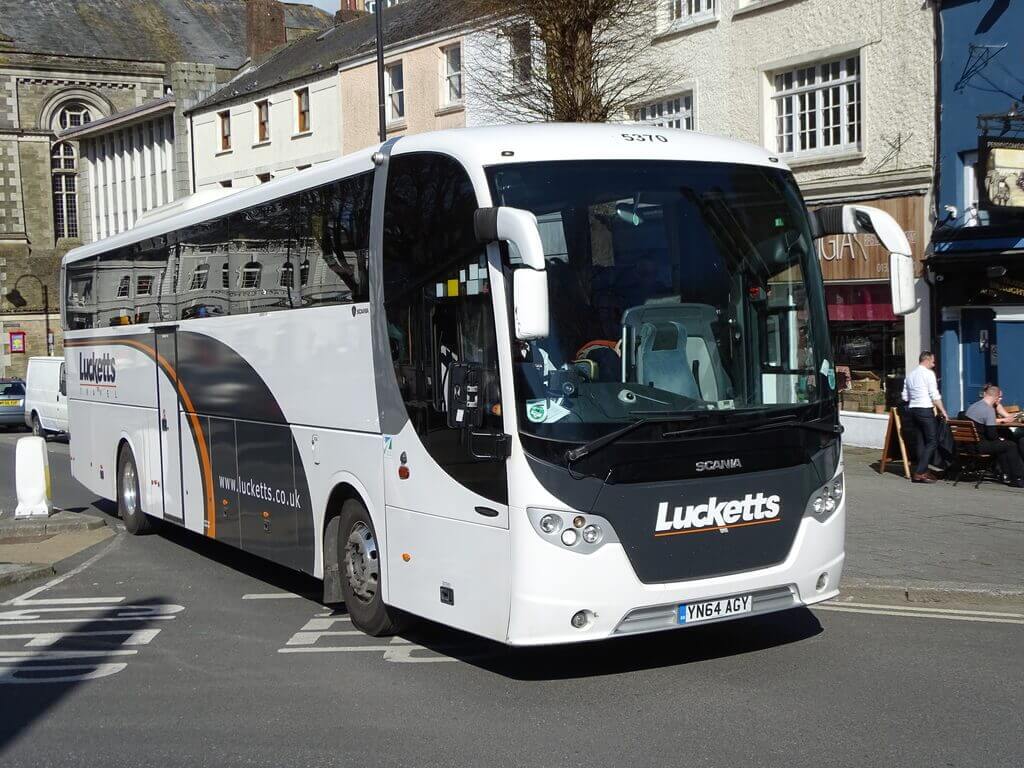 This acquisition provides National Express with a platform for further growth in the private hire, coach tours and corporate shuttle markets, as well as strengthening its network operations in southern England.
The current Lucketts management team, headed up by Managing Director Tony Lawman, will remain in place reporting into Tom Stables, National Express Managing Director, UK and Germany, and the business will continue to trade under its existing brand names.
Commenting on the purchase, Tom Stables said: "We already have a strong relationship with Lucketts so know it is a fantastic company with an excellent record of delivering high-quality services.
"The acquisition enables us to expand further into the private hire and tours market and we look forward to welcoming all our new colleagues to National Express."
Ian Luckett, Director, added: "We are delighted that Lucketts Group is joining National Express with whom we have had a strong relationship for many years.
"We know we can trust them to look after what our family has built up and we are confident that they will be able to take the business to the next level."
National Express Group publishes full-year results
The National Express Group has also published its results for the financial year ending 31 December 2019 and says it has seen organic profit growth in every division and further improving returns.
NX reports a record Group profit, with a statutory operating profit of £242.3m, up 12.5%.
Free cash flow beat expectations at £178.7m, despite the increased investment, and the proposed final dividend increased by 10% to 11.19 pence; the fourth 10% increase in five years.
The Group reported that every division delivered revenue growth, with ALSA and North America setting new records. ALSA reported growth of 11.7% in constant currency to €940.6m, whilst North America grew by 11.1% to $1.57bn. By comparison, the UK: grew by 3.9% to £599.7m. The firm's German rail operations also saw growth, up 33.8% to €102.5m, reflecting the start-up of two new contracts.
The result was record normalised operating profits in ALSA and North America, combined with strong UK growth. ALSA grew by 4.9%, North America by 21.4% and the UK by 6.5%
In terms of passengers carried, numbers were up 5.1% year-on-year, with record passenger numbers reported for both ALSA and UK coach. The West Midlands bus operation saw the fastest growing bus patronage of any major UK city-region, said the operator.