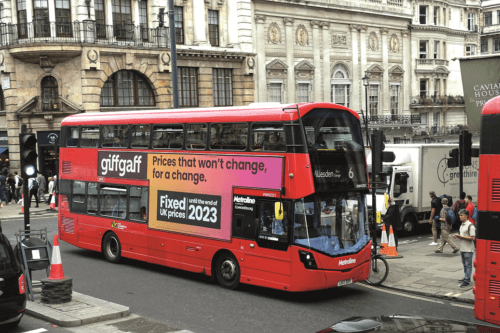 Fares in the Capital could rise by as much as 5.9% in order to fund the TfL network – which is widely seen as a benchmark for franchising by other city regions
As a result of the sustained impact on passenger demand and consequences for Transport for London's finances through lost fares revenue, Mayor of London Sadiq Khan says fares may have to rise to continue to fund London's transport network. TfL's funding settlement agreed with the Government in August 2022 assumes a rise in fares in 2022/23 and 2023/24, a decision which sits with the Mayor.
The Mayor told London's Evening Standard newspaper: "I froze TfL fares for five years from 2016 to make transport more affordable for millions of Londoners. But my hands have been tied since the pandemic by the strict conditions set by the Government in the recent emergency funding agreement for TfL, which means fares have to be increased in London by the same amount as national rail fares – 5.9%.
"This is a challenging time for our city, with a Government that is not fully funding our public services, but I'm determined to step up so that we can continue building a greener, safer and fairer London for everyone."
It is also reported that free travel before 0900hrs on weekdays for people aged 60 and over will be suspended permanently.
The London Assembly Transport Committee is investigating fares in London and the impact that a fares increase would have on passengers and passenger behaviour. As part of this, the future of different travels concessions in London will be considered, as well as the potential for different fare structures and technological innovations. The investigation is expected to inform future decisions about changes to fares. In response to the announcement of potential fare rises by the Mayor, Siân Berry AM, Chair of the London Assembly Transport Committee, said: "Just yesterday, the Transport Committee looked at what impact a rise in public transport fares would have on Londoners, with guests including the Deputy Mayor for Transport, Transport for London, Age UK London, London TravelWatch and Campaign for Better Transport.
"We heard that research by Age UK London found that one of the most frequent reasons for over 60s to travel before 0900hrs was to attend health appointments, followed by going to work and caring responsibilities. The chief executive told us that while the ban on free travel for over 60s before 0900hrs is not having a blanket impact, there are concerns about those in low-paid work and those who work shifts.
"The Transport Committee will continue to look at how London's transport network is delivering for Londoners and raise concerns in this area when necessary."
Chief Executive of London TravelWatch Michael Roberts added: "Many Londoners are already feeling the pinch with cost-of-living pressures so this fares rise of 5.9% across TfL services will be challenging for many people. More people use the bus every day in the capital than any other type of transport. Buses are used most by lower income Londoners, so we are particularly disappointed that these fares were not capped."