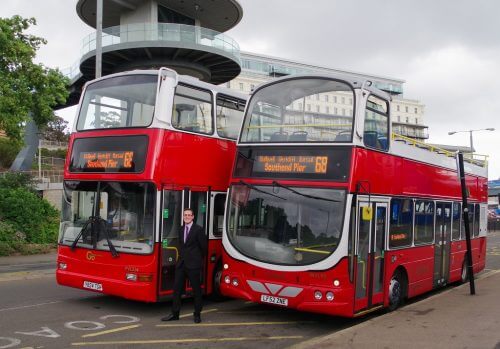 John G. Lidstone explains the work behind the Go-Ahead London Volvo B7TL open-topper service 68 that started operating in Southend-on-Sea in July this year
The summer season of 2017 has seen a renaissance in a number of areas of the country for traditional style open-top bus services. This is an interesting development, given that the sightseeing tour has had the edge in making a robust return in recent years, with the ability of such operations to coin a premium fare.
One such operation that has been causing quite a stir – in a good way – amongst the local public is at Southend-on-Sea, a traditional seaside resort often dubbed 'London's playground' and where open-top services ran for decades after the war but faded away completely over the last 10 years.
Southend's former municipal airport is now retitled 'London Southend' under Stobart Group ownership and so might the new open-top operation re-dubbed 'London Southend seafront service 68', for this has been brought into being not by a local operator in the South Essex area, but by Go-Ahead London Commercial.[…]
What you get with a subscription
Operator & Supplier Profiles
Face-to-Face Interviews
Lastest News
Test Drives and Reviews
Legal Updates
Route Focus
Industry Insider Opinions
Passenger Perspective
Vehicle Launches
and much more!