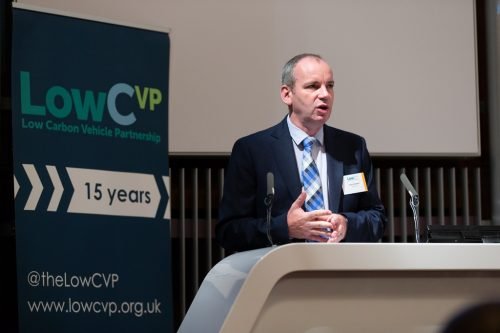 The Government has announced it's to inject £2.5m worth of funding into the Low Carbon Vehicle Partnership (LowCVP)'s Clean Vehicle Retrofit Accreditation Scheme (CVRAS).
The funding is being made available to increase the range of retrofit options available to operators, enabling pre-Euro VI diesel vehicles to meet Clean Air Zone (CAZ) and Ultra Low Emission Zone (ULEZ) requirements.
The LowCVP, which has developed the retrofit scheme, says the cash will be used to support 'vital testing of new technologies.'
Thanks in part to the scheme, the UK currently has the largest low-emission bus fleet in Europe – a fleet which is set to grow exponentially as environmental pressures continue to increase.
Local councils can already bid for support from the Government's £220m Clean Air Fund to help fund retrofitting of vehicles with technologies accredited through the CVRAS.
LowCVP Managing Director, Andy Eastlake, said: "We need a multi-faceted approach to tackling air pollution.
This initiative is an important step to help clean more of the current fleet, whilst we wait for the penetration of ULEVs to increase.
"Retrofit is a key element of the overall package and will enable innovative solutions to be brought forward which can make a real difference to air quality in the short and medium term."
Colin Smith, Programme Manager for Freight and Clean Vehicle Retrofit at the Energy Saving Trust, added: "Tackling air pollution in our towns and cities will benefit everyone, including fleet operators. We can't wait for normal fleet replacement cycles to improve fleet emissions – there is an issue with air quality now.
"One option for reducing emissions is to retrofit existing fleet vehicles. However, we need to ensure retrofit systems achieve the required emissions reduction and this means approval tests for which there is an associated cost.
"This fund will help remove this key barrier and get more retrofit systems approved across a wider range of vehicles, enabling more vehicles to be retrofitted, thereby reducing the transport emissions that cause air quality issues in our towns and cities."