The vast majority of political parties, with the exception of the SNP, have now launched their manifestos ahead of the 2019 United Kingdom general election, which is scheduled to be held on 12 December 2019. The common theme amongst most of the manifesto's is to introduce more electric buses and the larger parties mentioning that they want to reinstate some of the 3,000 bus services that have been axed during the last five years. Many of these routes have been rural, or areas of towns and cities that are not served by major bus routes. A summary of the political parties polices follows.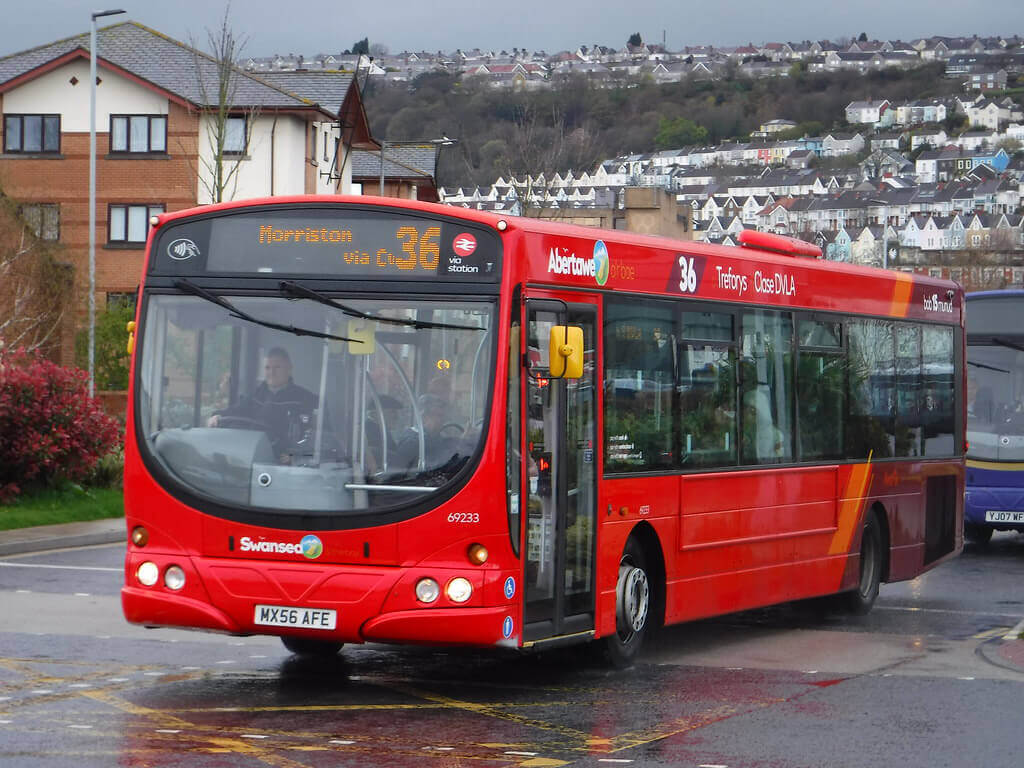 Nigel Farage's Brexit Party's 'Contract with the people' makes no direct mention about buses, but does mention "Invest at least £50bn in local road and rail schemes in our development-starved regions"
Boris Johnson's Conservative Party  is promising a 'transport revolution' but the manifesto does not go into great detail about how it hopes to achieve its pledges going forward, or where the first all-electric-bus town will be.
Boris Johnson's 'Get Brexit Done, Unleash Britain's Potential' manifesto reads: "We will give city regions the funding to upgrade their bus, tram and train services to make them as good as London's, with more frequent, better-integrated services, more electrification, modern buses and trains and smart ticketing.
"We will invest in superbus networks with lower fares – flat fares in urban areas – and increased frequency.
"We will keep bus fares low, bring back and protect rural routes, and speed up your journeys. "We will invest in electric buses, developing the UK's first all-electric-bus town."
Co-leaders Siân Berry and Jonathan Bartley's Green Party's 'If not now, when?' manifesto is the only one, so far, to mention electric coaches: "The Green New Deal will revolutionise our transport system by ending dependence on carbon, and investing instead in alternatives that work for better for the climate and for people. This means more reliable and affordable trains, electric buses and trams, and better options for cycling and walking.
"It will make travelling by public transport cheaper than travelling by car, by reducing the cost of travelling by train and bus. Coach travel will also be encouraged, with new routes for electric coaches provided across the country.
"It will give all local authorities control over bus services (as London currently has) and supporting local authorities to restore lost bus routes and open new ones. Local authorities serving urban areas will be encouraged to explore tramways as an additional public transport option. Providing more bus priority measures on the roads to improve punctuality, funding local authorities to improve the appearance and facilities of bus stops, bus stations and train stations, to make them more user friendly and convenient for both passengers and transport staff. This includes the provision of more public toilets, and ensuring full accessibility for disabled people."
The Green party also said it would: "End the sale of new petrol and diesel fuelled vehicles by 2030. Over the next ten years we will ease this transition by incentivising the replacement of diesel and petrol vans, lorries and coaches with electric vehicles. Our priority is reducing overall mileage and the number of vehicles on our roads – these further measures will ensure that the vehicles still on our roads in 2030 create the minimum amount of pollution."
Jeremy Corbyn's Labour Party manifesto reveals that they would reinstate 3,000 bus services that were cut under the Conservative leadership, take public ownership of bus network and mentions bus workers. It said: "Cutting emissions will drive our transport policies. We will review public expenditure on transport to ensure that it promotes environmental sustainability and contributes to decarbonisation.
"Bus services have been devastated by the Conservatives, despite carrying more people than any other mode of public transport. Women are especially dependent on buses, which also provide a lifeline for both older and younger people and for many economically disadvantaged groups. Labour will ensure that councils can improve bus services by regulating and taking public ownership of bus networks, and we will give them resources and full legal powers to achieve this cost-effectively, thereby ending the race to the bottom in working conditions for bus workers.
"Where councils take control of their buses, Labour will introduce free bus travel for under-25s. We will increase and expand local services, reinstating the 3,000 routes that have been cut, particularly hitting rural communities."
Jo Swinson's Liberal Democrats 'Plan for Britain's future' manifesto does not go into any great detail, but provides the following in regards to transport: "Investing in public transport, buses, trams and railways to enable people to travel more easily while reducing their impact on the environment.
"Accelerating the transition to ultra-low-emission transport – cars, buses and trains – through taxation, subsidy and regulation."
Adam Price's Plaid Cymru Party's 'Wales it's us' manifesto makes a very interesting statement by actually naming bus companies in its plans for the future: "Transport for Wales will create a new publicly owned regional bus company for southern Wales. This would amalgamate Cardiff and Newport Bus with First Cymru to provide additional inter-city bus services between Newport, Cardiff and Swansea and additional cross valley services."
Additionally, Plaid Cymru said it would look at: "Expanding the Traws Cymru bus network with high-quality coaches powered by renewable sources of energy."
Nicola Sturgeon's Scottish National Party manifesto is not due to published until the middle of next week.