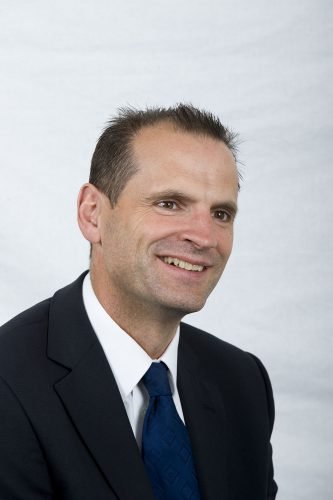 Go-Ahead Group Director of Bus Development replaces Ian Luckett, and suggests the organisation could be more proactive in promoting the positives of the industry
CPT has announced that Martin Dean, Managing Director of Bus Development at Go-Ahead Group, has been appointed CPT President for 2018. Martin takes over from Ian Luckett, Director of Lucketts Travel.
Speaking at the CPT Annual Dinner on February 1, Martin Dean said: "I am honoured to have been appointed CPT President for 2018.
"The coming year will, I believe, be a fascinating time to be CPT President. We have new legislation in place and it is now up to us to embrace the new opportunities afforded by the new partnership arrangements. Now is the time, like never before, that we must forge closer and stronger relationships with our local authority partners.
"We need to work in partnership because we have to address congestion. Congestion has always been a factor in bus operations but it is getting worse. It is the scourge of our industry and it does affect the willingness of people to use our services. The recent statistics showing higher levels of passenger decline in London compared with the rest of the UK is highly significant because it shows patronage decline is not a regulatory problem but an issue of the ability to deliver a reliable and punctual service.
"My career has thus far been very much bus focused so I am looking forward to meeting and getting to know the coach sector. I do believe that coach and bus operators share many of the same challenges and aspirations. Like the bus industry, I know how adaptable you are to change when you are given a clear steer.
"I have been told about your concerns about being able to get your passengers into central London and other historic cities. I understand that you need to drop off and pick up your passengers as close to theatres and attractions as possible. I have also been told about your concerns about the air quality debate and specifically the additional charges or vehicle replacement options for operating in London and other cities.
"As the UK moves closer to leaving the EU, I have been made aware of your concerns about hard borders, the additional burdens this could impose on you, and how this could affect your competitiveness operating on mainland Europe.
"I know that CPT is acutely aware of your concerns but please let me know of any other concerns so that I am fully aware of your issues. We all want you to get the clarity you need to plan for the future.
"It is not always possible to change the world, but through its quiet, constructive, persuasive lobbying I believe our trade body does us proud in representing us and making our case to those who influence and make decisions. However, the passing of the Bus Services Act is a good time to review the industry's lobbying activity and I believe there is an argument for us to be more pro-active in promoting the positives of the industry.
"Generally since privatisation and deregulation, I believe we have an honourable record and one to be proud of. No better can that be illustrated by the way so many operators have tried to fill the gaps left by the shrinkage in local authority funded services. That is not to be complacent. We know there have been examples where our delivery has been below our customers' expectations and we need to get to a situation where 'best in class' is normal. But overall I think we can say we've done an effective job as a private sector industry, in most cases, providing vital public services."
CPT Chairman, Ian Morgan, said: "I am very pleased that Martin has agreed to take on the role of CPT President for the coming year.
"Martin has a wealth of experience in the industry and through his role at Go Ahead has made a huge contribution to the work of CPT during recent bus policy developments and through its Committee structure over many years. Along with all CPT members and staff, I am very much looking forward to working with Martin over the next 12 months."