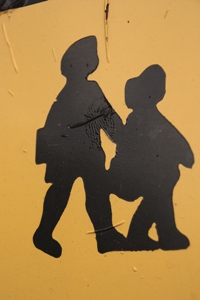 New award follows "predatory attack" from First Glasgow
McColl's in West Scotland has been awarded a four-year tender to provide mainstream transport for schools in the Helensburgh & Lomond area after losing a number of contracts to First Glasgow.
The company which deals in local bus services and private coach hire, commenced the contract on Monday (October 17, 2011) and will now be providing transport for nine schools: Kilcreggan Primary, Cardross Primary, Garelochhead Primary, Rhu Primary, St Joseph's Primary, Luss Primary, Arrochar Primary, Rosneath Primary and Hermitage Academy.
"We are providing modern, safe & reliable buses all fitted with seatbelts. Our vehicles undergo four-weekly safety checks and we have a green OCRS (Operator's Compliance Risk Score) strictly administered by the Vehicle & Operators Services Agency," the company said in a statement.
Its staff are all cleared by an Enhanced Disclosure Scotland or PVG (Protecting Vulnerable Groups scheme) ensuring they are suitable to work with children.
The company's manager, Liam McColl told CBW: "I am delighted to be serving our wider community of Helensburgh and Lomond for school transport once again. As a family business, I understand the importance of safe and reliable school transport, and look forward to providing this in Helensburgh & Lomond.
"We have also fitted seatbelts to all our buses on school transport for Helensburgh & Lomond schools to prove our commitment to safety. We have a strong working relationship with Argyll & Bute Council combined with our years of experience to ensure we provide the best possible."
The award comes as a huge boost to the company, after losing West Dumbartonshire school contracts in June, which McColl's had operated for years – contracts which Mr McColl said First Glasgow had been predatory in winning.
He said: "We lost a lot of contracts – because it came down to price; it was a predatory attack. We're the only competition First Glasgow has and we know the price they tendered is costing them money to operate. We now have a new contract, again on price. It was awarded on October 4, which we have started very quickly."
Mr McColl said there were concerns about jobs following the initial contract losses, but the new contract has safeguarded positions and means the company may take on more staff as its new bus service between Drumchapel and Glasgow is now secured.