Megabus.com is celebrating this week as Saturday 4 marked 15 years of operation.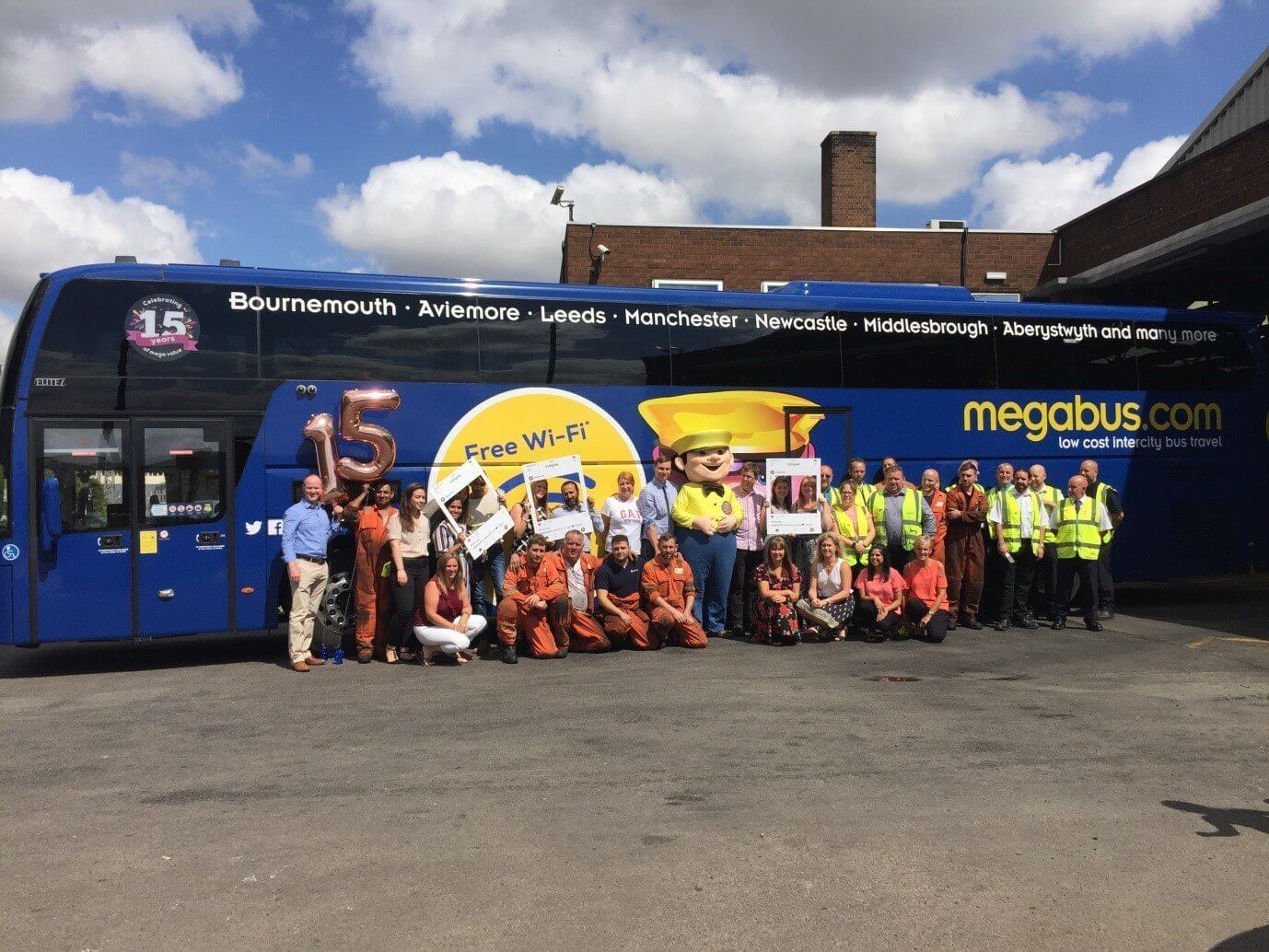 To mark the occasion, coaches have been fitted with special vinyls and road shows are taking place in Leeds, Sheffield, Birmingham and Bristol where they will be giving out free slushies and candy floss.
A penalty shootout against megabus.com character Sid will see anyone who scores a goal put in to a prize draw, and there is another competition to win £1,500 as the main prize.
Cupcakes were also given to customers at Leeds, Manchester and Victoria Coach Station last Saturday, 4 August.
Managing Director of megabus.com, Mark Venables, said: "Megabus.com continues to be one of the biggest public transport success stories of the past few decades and it continues to grow both in the UK and in the US.
"Over the last 15 years, megabus.com has made transport more affordable for millions of people, from families to students and senior citizens.
"We like to try new things and we're proud to have pushed the boundaries with megabus.com – we will continue to explore new ways to deliver high-quality, inter-city travel for our customers.
"Over the last 15 years we have regularly introduced new routes around the UK and USA, with about 80 destinations now served across the UK and most recently we have introduced a brand new sightseeing service in London, megasightseeing.com. We're delighted to be celebrating 15 years in the industry and look forward to the next 15."