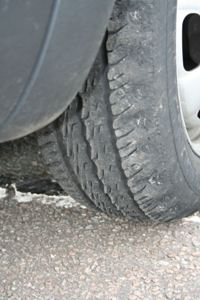 Merseypride's boss has been fined over a coach crash which killed three people.
Driver Colin Daulby, 63, and passengers Kerry Ogden, 23, and Michael Molloy, 18, died in the accident in September 2012. Tracey Hannell, of Merseypride Travel, admitted two charges at Guildford magistrates and was fined £4,300. A verdict of accidental death was recorded at an inquest in July.
Hannell pleaded guilty to charges of allowing the use of a vehicle with a tyre with ply or cord exposed and permitting the number of passengers to exceed the number of seats on the vehicle.
The prosecution told the court the company's manifest showed the number of passengers travelling on the coach had originally been 51, but had been crossed out to show there were 52 passengers excluding the driver.
Neither charge was described as contributing to the accident, which happened about one mile from the Hindhead Tunnel, just before midnight on September 10, 2012. The tyre considered at the hearing was the rear offside inner tyre, while that which suffered a blow out, causing the accident, was the nearside front tyre.
Hannell was fined £4,000 for the first charge, £300 for the second and also ordered to pay £85 costs and a £15 surcharge.
In addition to the deaths, 50 passengers, aged between 22 and 28, were injured. Surrey coroner Richard Travers said the catastrophic failure of a tyre, which was nearly 20 years old, had caused the accident. Following the inquest Mr Travers said he would be writing to the transport minister to urge him to look at the dangers of old vehicle tyres. There are currently no legal restrictions on the age of tyres used by private, commercial or public vehicles.
During the sentencing hearing the court heard from Hannell's lawyer, Linda Appiaah.
She said that although Hannell is the named person responsible for Merseypride Travel, she is not personally responsible for checking the conditions of tyres. She said Hannell was on a two-week holiday when the incidents occurred.