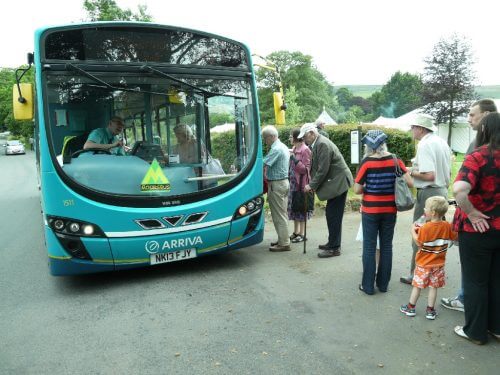 New routes will be introduced in response to requests from passengers when the service returns on the May bank holiday
The Moorsbus network of leisure bus services that links passengers with the North York Moors National Park will restart on the May Bank Holiday.
Running on twice as many days as last year, the bus will connect locals and visitors to the heart of Britain's countryside every Sunday and Bank Holiday Monday from May through to September. There will also be new routes introduced, running to Dalby Forests through Rosedale in response to passenger requests. This includes an early morning service, ideal for walkers.
Announcing the extended season, Bill Breakell of Moorsbus said: "This is great news for those who enjoy visiting the North York Moors or who live here – especially anyone without access to a car – and it will also help both the environment and the local economy. All this growth has been made possible through a mix of small donations from passengers, together with funding from parish and town councils, specific grants from other bodies and – of course – fares."
The services have been organised by volunteers from the Community Interest Company. It charters buses from a number of quality bus operators in the region to provide a network of services linking surrounding towns and cities with the National Park.
"Although Moorsbus has grown this year, we are intent on a cautious approach, with incremental improvements to respond to users," Bill added. "We want residents and visitors to see this as a long-term way of helping the area socially, economically and environmentally."