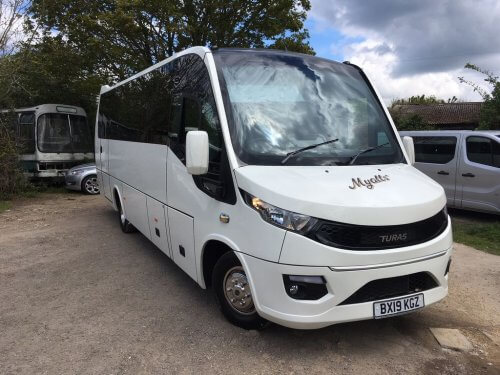 Long standing Hertfordshire operator, Myall's Coaches of Bassingbourn, has taken delivery of a Noone Turas 700-bodied Iveco Daily 70C18.
The Noone Turas features dark double glazed privacy glass, rear air suspension and up to 5m3 of luggage space. The saloon can seat 33 passengers in reclining seats, with USB ports to all seats, wood look flooring, luggage racks with passenger service units for the saloon air-conditioning and heating is provided by convector units. The driver also benefits from in-dash air conditioning.
The vehicle was supplied to Myall's Coaches by Midlands Bus & Coach Sales.