In a recent written decision, the Deputy Traffic Commissioner for the North East of England found that Yorkshire Tiger Ltd had failed, without reasonable excuse, to operate in accordance with the registered timetable under Section 6 of the 1985 Act.
The expectation set out by the Senior Traffic Commissioner's (STC) Statutory Document No.14 is that 95% of a bus operator's services should operate no earlier than one before or five minutes after the timetabled departure.
These expectations take into consideration fluctuations in traffic and operational issues. The BOAM report however found that between July and October 2018 there was a compliance rate of only 56.71%.
Despite this however, the STC found that there were mitigating circumstances which had contributed to the operator failing to meet STC expectations.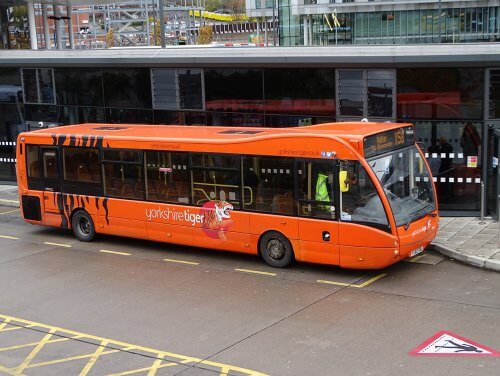 Some of these mitigating circumstances included the fact that the monitored services represent a small percentage (3.5%) of the operator's services, the operator responded to customer complaints in a timely and considerate manner, that revised timetables are due to go live with effect from May 2019, and that the West Yorkshire Combines Authority (WYCA) are confident that the changes will deliver the required improvements.
The STC also took into consideration the fact that the operator had made a major investment in new Ticketer machines and a driver contact system to enable live monitoring and road mitigation in relation to punctuality and reliability.
Ultimately the STC decided to postpone consideration of a financial penalty under section 155 of the 1985 Act for six months in order to allow plans to be drawn up by the operator for the three Shipley services to take effect, and exhibit an improvement in punctuality.
A full progress report with the input from the Combined Authority will be provided to the BOAM and the Office of the TC Leeds by 31 December 2019.