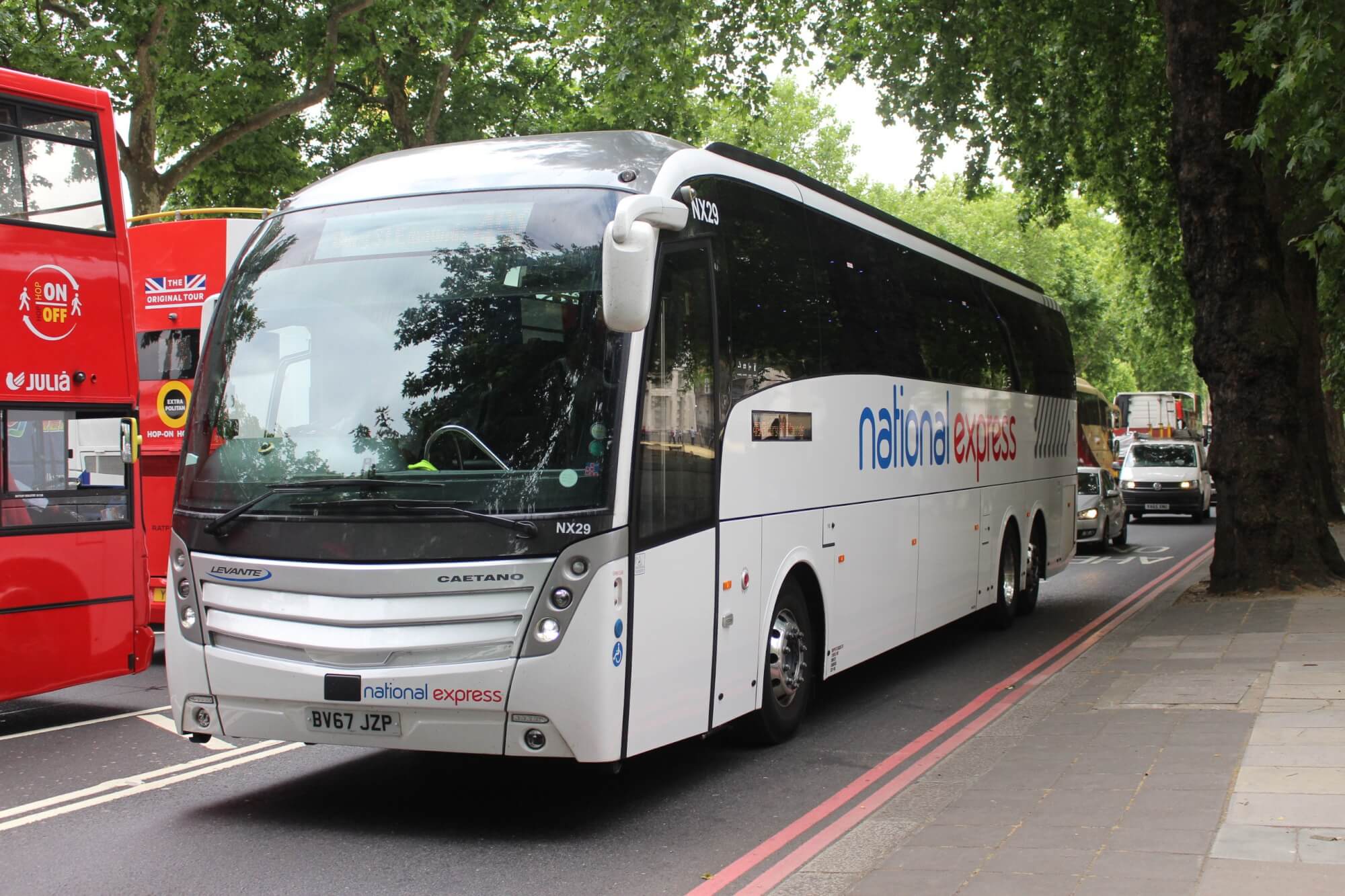 National Express has posted its half-year results for 2018, which have shown revenue and profit growth across the board.Group revenue increased from £1.17bn to £1.21bn, an increase of 3.2%. On a constant currency basis, the percentage increase was 6.4%.
Statutory operating profit stood at £98.1m, an increase of 12.4% on the previous year's £87.3m. Statutory profit before tax was £80.1m (2017: £64.6m), and after tax profit from continuing operations stood at £63.0m, a 24% rise on the £50.8m of the previous year.
Basic earnings per share saw an 11.0% increase, reaching 12.1p. The operator's interim dividend was 4.69p, up 10.1% from 4.26p.
UK operations saw a more modest increase in revenue of 0.8% to £273.6m, with revenue up 5.2% in coach and 0.8% in UK bus. With commercial mileage down 2.1%, bus revenue per mile was effectively up by 3.3%, and coach was up by 6.6%. These positive revenue changes were mostly cancelled out by National Express' exit from the Eurolines and Hoppa services last year.
However, normalised operating profit in the division grew by 21.5% to £31.6m, with margin increasing from 9.6% to 11.5%. This was helped by £3.4m of property disposals.
Commercial patronage also increased by 1.6%, to 118 million, with core coach passenger numbers up 6% West Midlands bus patronage up 1.3%.
Dean Finch, Group Chief Executive said: "National Express has had another strong start to the year, delivering its best ever half year statutory profit, up 24% year-on-year. Our increasingly diversified portfolio has again delivered strong results and has entered a new phase of expansion in to complementary growth markets.
"All of our divisions have grown revenue, profit and commercial passengers through a relentless focus on good customer service and technology investment. We also continue to make disciplined acquisitions that help grow our portfolio strategically.
"We have made seven acquisitions so far this year and have entered new fast-growing markets, providing avenues for interesting future expansion. Our pipeline of new opportunities remains strong and growing.
"This combination of growth in our core business and the number of exciting new opportunities allows us to again increase the interim dividend by 10%. We remain on course to deliver the board's expectations."