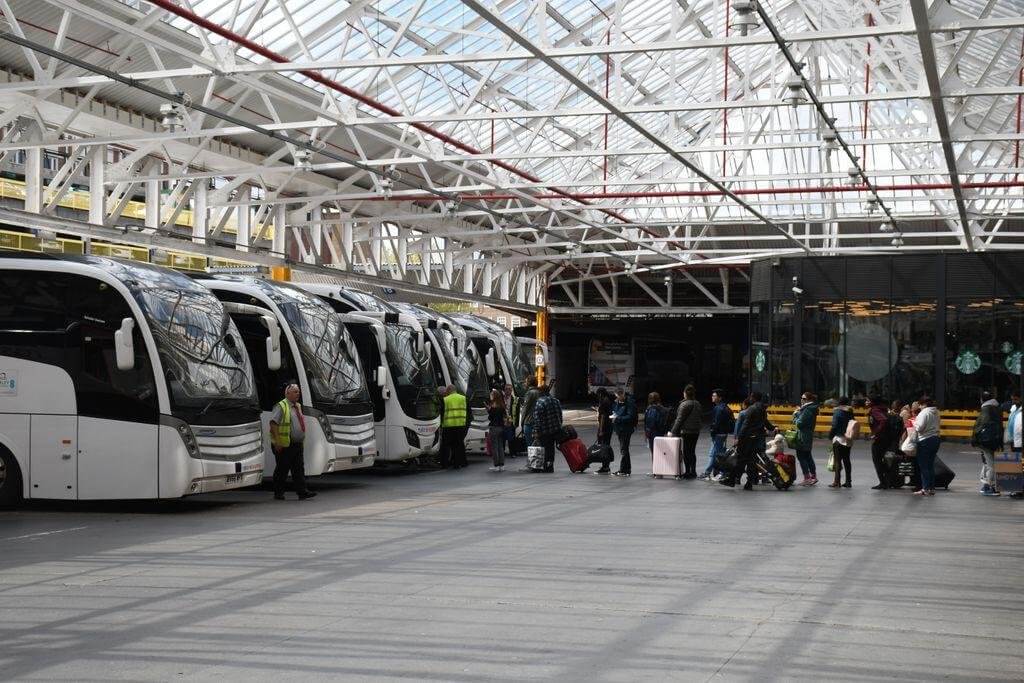 In the UK profit increased by 15.7% to £36.6m
National Express has released its latest half-year results, which it says show 'record performance.'
Statutory pre-tax profits increased by 10.4% on the same period last year to £88.4m, with normalised pre-tax profits rising by 13.8% to £114.6m.
Each division saw an increase in revenue with the exception of German rail, which fell by £2.9m; UK operations generated £285.3m however, an increase of 4.2% on the first six months of 2018.
UK Bus generated £136.2m (a slight increase on last year's figure of £136.1m), while UK Coach revenue rose from £137.5m in the first six months of last year to £149.1m.
Passenger numbers were up across the board with the exception of North America, with UK Bus experiencing a 0.5% rise and UK Coach 3.7%.
In terms of normalised operating profit, every division saw an increase. Here, German rail saw the biggest increase – a 109.1% rise in profits to £2.3m.
Meanwhile, in the UK profit increased by 15.7% to £36.6m. Net debt now stands at £1.276bn, an increase on last year's figure of £922.1m.
Dean Finch, Group Chief Executive, said: "I am delighted to report another record set of results, primarily driven by organic revenue, profit and margin growth in every division.
"Group free cash also grew strongly. We are currently trading ahead of expectations despite the impact of unprecedented bad weather in North America.
"Our disciplined diversification means we have a portfolio of businesses that enable global best-practice and efficiency to be shared, while allowing local growth opportunities to be pursued.
"Our strong cash generation continues to allow investment in new technology and strategic acquisitions to drive organic growth and new market expansion.
"The prospects for growth are strong. We continue to drive improvements in our core bus and coach businesses, add significant new contracts like Rabat and expand in newer markets such as Switzerland and US shuttle, through our recent WeDriveU acquisition.
"We retain a disciplined focus on growing shareholder returns. The Board has again demonstrated their confidence in our future growth with another 10% increase in the interim dividend.
"With many opportunities to pursue, we are confident of our future prospects."