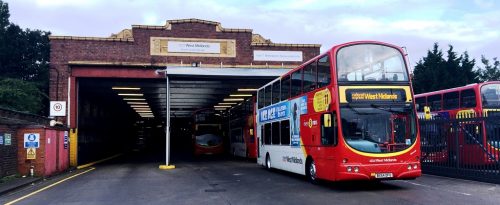 National Express West Midlands (NXWM) has further extended its low-fare zones, this time including suburban Birmingham.
From September 2017, the local daysaver from east Birmingham now covers the whole of Birmingham outside the outer circle.
It also makes travel on the outer circle itself cheaper, as it includes Birmingham's famous number 11 route – Europe's longest urban bus service.
The scheme, first introduced in February 2017, was launched in Sandwell and Dudley, and since then the bus operator has seen 4,000 extra bus journeys each day on that patch.
Managing Director of NXWM, Tom Stables, said: "We know our customers liked the low-fare zones we brought in across the Black Country and Solihull. So we've extended it to Birmingham to help people 'stay local, pay local' in more areas. It'll be great for people wanting to shop or have a day out in local centres like Northfield or Sutton Coldfield.
"Off-peak local daysavers for this area outside the city centre are now just £3 for adults, and £1.50 for kids. This gives customers unlimited bus travel after 0930 on weekdays and all day at weekends."
Andy Street, Mayor of the West Midlands, added: "It's important that National Express is always looking at ways of making fares more affordable for passengers.
"This new low-fare zone will make it cheaper and easier for people who don't want to go into the city centre but just want to use it for shorter trips, such as to the local shops.
"Other low-fare zones have proven successful and I hope these will benefit not only passengers but also boost local centres."