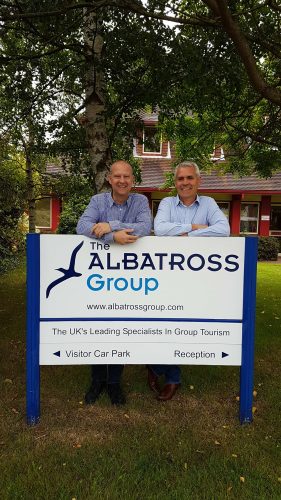 Former CEO of Albatross Travel, Sean Taggart, has sold his shares in the company to his business partners – current CEO Steve Hornby and CFO Adam Handy.
Sean, who had been with Albatross Travel for the past 22 years, has seen the company develop into one of the UK's well-known independent companies. Now though, he has decided to pursue a range of other interests.
Commenting on the transaction, Sean said: "It is time to formally hand over control to Steve and Adam who, supported by Managing Director, Denise Bridges, and People Director, Emma Pennycard, will be great custodians of this wonderful business.
"The senior management team has some impressive plans for the future and I look forward to following development of the business."
Although Sean will have no direct control over operational proceedings, he will still continue to offer his support to the business, becoming a Non-Executive Director and remaining as Albatross Travel's representative on the board of European Tours Operators Association.
Lloyds Bank funded the transaction, which was overseen by Relationship Manager, Graham Hollis: "Despite the ever-challenging trading environment Albatross has consistently performed and that is why we were eager to support this latest transaction demonstrating that Lloyds Bank is firmly committed to supporting well-run businesses.
"The Albatross Group has a strong track record and a compelling vision for the future of the business that we look forward to supporting for years to come."
Business partners, Sean and Adam, added: "Sean has been a tremendous business leader and has been instrumental in taking this business to where it is today.
"It is a testament to the strength and diversity of the Group that Lloyds Bank were so keen to assist us with this next phase of the Albatross 'journey' and we now just can't wait to begin the next chapter."