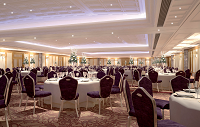 The events spaces at the Lancaster London hotel are undergoing a major £10m refurbishment to be completed on September 5.
The hotel's Nine Kings and Westbourne banqueting suites are two of the largest in Europe and will be transformed with new kitchens serving plated meals instead of silver service.
According to the hotel's management, this different approach to catering will give chefs full control over not only the presentation of their food but also the quality. It will also ensure far more efficient service.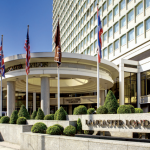 The entrance foyer is also being remodelled and will have a marble floor and mother-of-pearl glass mirror panels framed by ziricote veneer panels, a rarely-used dark wood from Central America.
The suites will keep their 18 drop-glass chandeliers, each measuring 2m by 2m. A new carpet will reflect the Asian influences of the hotel and there will be fullheight, silk pleated drapes at the high windows which overlook Hyde Park.
For more information, visit www.lancasterlondon.com