Tom Morrison has been with Mellor for just over 12 months and will draw from the experience he's gained through working with the company's overseas distributor network, which he will now apply to the UK market with a particular focus on Scotland and North East England.
A well-known and respected industry figure, Tom has more than 23 years' UK and international experience, including six years with Alexander Dennis ltd. (ADL) where he ended up as senior project manager, which included a range of countries such as Switzerland, Mexico, Malaysia and Singapore.
He also ran his own business for five years which involved the sourcing of a wide range of components from overseas for the bus industry.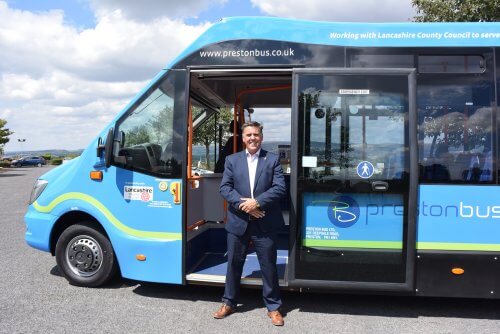 Tom said: "I've thoroughly enjoyed being part of the Mellor team over the last 12 months or so at what is a particularly exciting time to be part of the company.
I am now looking forward to further developing Mellor's business in the North and to working with customers to help them with their small bus needs.
"Mellor offers a particularly exciting and different range of products and in addition to the new Strata Ultra and Strata Plus models, which were launched at EBE in late 2018, we also have further new product developments in the pipeline that will be announced throughout 2019."
John Randerson, Managing Director for Mellor, added: "Tom has masses of experience in the UK bus industry and I am confident he will make a significant impact on further developing our presence within the Scottish and North East region."