Ten single-decker Wrightbus Euro VI Micro Hybrid StreetLite buses have arrived in Metrobus' Crawley depot to begin their first journeys with passengers in Sussex and Surrey.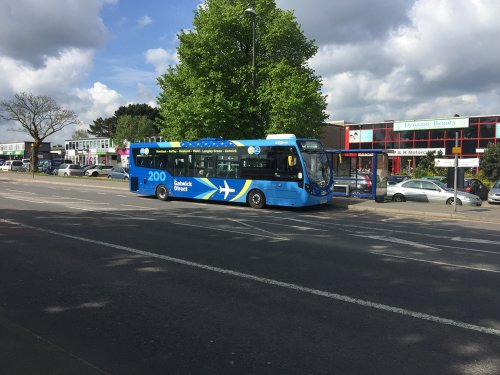 Using stop-start technology, the buses release no emissions at bus stops cutting fuel use by up to 10%.
Additionally the buses emit up to 98% lower levels of nitrogen oxides (NOX) to improve air quality in the region.
Costing around £1.7m, four of the buses will serve the Horsham-Crawley-Gatwick route 200 and six will work on routes 430 and 435, around Reigate, Redhill and Merstham.
Metrobus' Commercial Director Nick Hill said: "We've been taking practical steps to address climate change and improve air quality locally, cutting our fossil fuel consumption and reducing our carbon emissions, by investing millions in very low emissions buses like these ones.
"But they're not just cleaner, they're also more comfortable and convenient for our passengers."