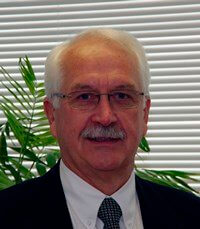 Several industry figures have been recognised in the New Year's Honours List.
Dana Skelley, Transport for London's (TfL's) Director of Asset Management for Surface Transport, has been recognised with an OBE.
Dana was the first woman ever to be named Surveyor/ICE Municipals 'Engineer of the Year' and leads a team of around 500 engineers and asset managers, who are responsible for more than £15bn of infrastructure.
Dana said: "It's an immense privilege to receive this honour, which I hope will encourage more women to consider a career in transport, including engineering. Women are increasingly playing an important role in major projects across London, and with more companies now offering young people apprentice and graduate opportunities, together we can help ensure the Capital continues to grow and prosper."
John Iain Barrowman, Cummins Vice President High Horsepower Operations and a senior Director of Cummins Ltd., has been awarded an MBE in the New Year 2016 Honours List in recognition of his contribution to British Industry. Mr. Barrowman was appointed as a Member of the Order of the British Empire (MBE) by the Queen following a recommendation submitted by the Prime Minister. The MBE investiture ceremony will take place atBuckingham Palace at a date to be advised.
Cummins Director John Barrowman has received an MBE.
He said: "I am extremely honoured to receive the MBE, and also very proud to accept this recognition on behalf of everyone working at Cummins in the U.K.
"This prestigious award reflects the outstanding success that Cummins has achieved to continually improve our technology, enhance our quality and increase productivity to grow our business in worldwide markets.
John began his career with Cummins in 1987 as Engine Plant Manager, and over the course of 29 years has managed increasingly important roles, currently serving as Vice President of the company's worldwide manufacturing operations of High Horsepower Engines while based at the Daventry UK facility.
Finally, Scottish Leather Group Chairman, Jonathan Muirhead, has been awarded an OBE for services to the leather industry.
He commented: "I was completely stunned when I learned of the honour a few weeks ago. I am also absolutely delighted, and extremely proud, in particular of the recognition for the leather industry and of the great work and successes of the individuals and brands within Scottish Leather Group.
"It is a great privilege to be recognised in this way, and I aim to use it to further my work as what I hope is a very positive representative not only of Scottish Leather Group, but of the leather industry internationally."