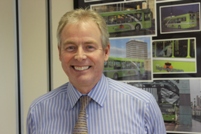 The oft fractious relationship between Nexus and NEBOA continues as a recent report is tabled to the Tyne and Wear ITA
The Tyne and Wear Integrated Transport Authority and Nexus have delayed their decision on how to deliver improvements for Tyne and Wear's buses until the 'late spring/early summer 2013.'
In a report to the ITA, tabled at its meeting on January 24, Nexus claims this is to allow "further engagement with adjacent local authorities, to ensure any quality contract scheme proposals provide benefit to their areas."
Tom Dodds, secretary of the North East Bus Operators' Association (NEBOA), said: "This delay gives NEBOA more time to work with Nexus to further improve the partnership agreement, to which NEBOA remains firmly committed.
"The partnership offering already contains savings for Nexus and savings for passengers amounting to up to £1.7m. The partnership proposal produces a stable network with changes and improvements being presented to Local Partnership Boards."
However Chairman Kevin Carr has written directly to the 15 members of the Tyne and Wear ITA to express his concerns regarding the move.
In the letter, Mr Carr said: "I am becoming increasingly concerned the reports being put to the ITA continue to 'talk up' the proposed quality contract scheme, while 'talking down' the proposed partnership agreement and ignoring the considerable progress we've made."
The letter goes on: "The report to the ITA repeats a number of concerns about the partnership proposal. Unfortunately, the report does not say I have already addressed many of these concerns in long correspondence with Nexus' Director General."
Mr Carr said: "I wrote to Bernard Garner on December 7 showing that initial work by NEBOA suggests our partnership proposal will increase ridership by more than half a million trips a year, save the ITA money and produce great fares deals for passengers worth up to £1.7 million. Yet none of this was reported to the ITA."
"While councillors are continuing to hear the case for quality contracts, they're not hearing the case for partnership working."