Back in December 2018 CBW took the prototype right-hand-drive Yutong GT12 for a test drive. Four months on and the first production GT12 for the UK has been delivered to Nova Bussing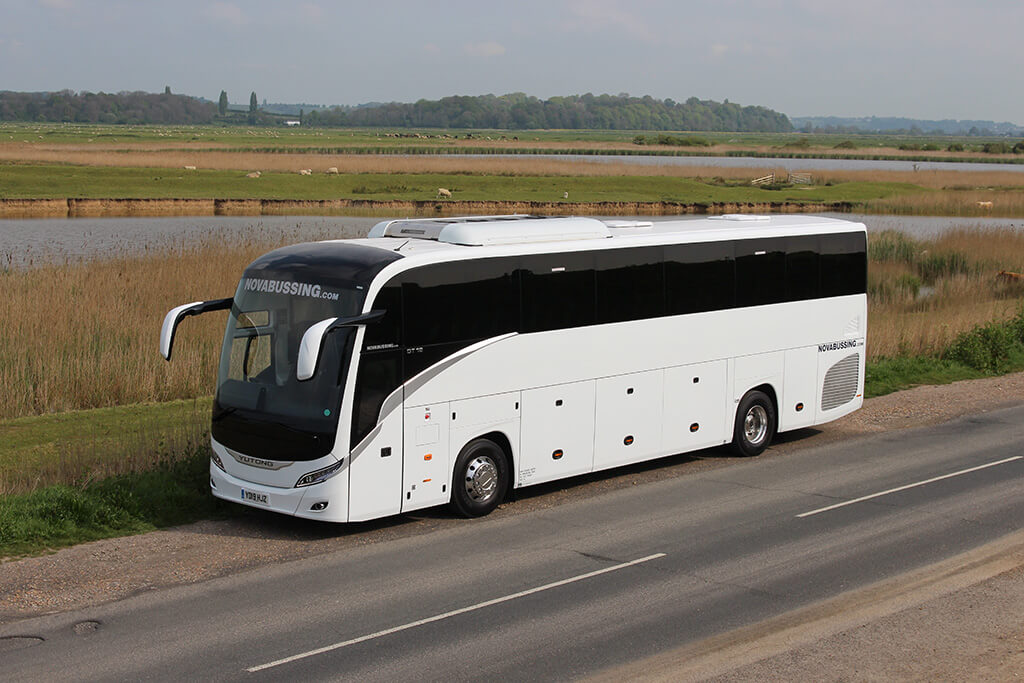 Nova Bussing of Rye, East Sussex collected the very first production Yutong GT12 from Pelican Bus and Coach last Tuesday 30 April.
The Yutong GT12 was ordered as a 53-seater in full leather trim with a mid-mounted toilet, but Nova Bussing are to down-seat it to a 41-seater.
James Davie from Nova Bussing told CBW: "From the initial concept photos to seeing the fully built coach, the road presence is spectacular! After purchasing a Yutong 12 months ago we knew that the GT12 was going to be a remarkable new model and a real stand out coach on the UK roads.
"The backup and support from Pelican has been industry leading and something which plays an important factor when selecting a manufacturer to purchase new coaches from."
The Yutong GT12 is powered by a DAF MX-11 engine with a ZF EcoLife gearbox.
Read more news here: cbwmagazine.com/category/news